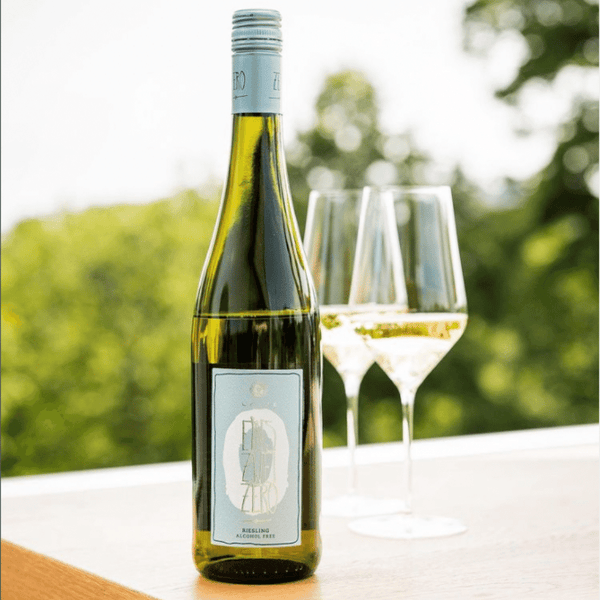 Leitz Eins Zwei Zero Riesling
TASTES LIKE: TART 
GREEN APPLES WITH RIPE WHITE PEACHES AND A ZINGY CITRUS FINISH.
This is a dead ringer for classic German Riesling, including the stony minerality that tempers the fruit and makes this wine so refreshing. With slightly higher sugars than other non-alcoholic wines, Leitz also has the acid to balance it out. The result is a lively wine with plenty of ripeness and verve.
The same base wine is also used to make a sparkling wine, also excellent.
YOU'LL LOVE THIS IF YOU ENJOY
Riesling

Zesty white wines
HOW TO SERVE
Chilled in a wine glass with fish, chicken or pork dishes 

Also pairs really well with spicy Asian cuisine
ABOUT LEITZ
One of the top wineries in Germany, Leitz makes their non-alcoholic wines from the same grapes that go into their alcoholic ones. After fermentation, the wines are gently de-alcoholized so that they maintain their delicate aroma and authentic flavor profile.
PRODUCT DETAILS
INGREDIENTS:
De-alcoholized wine, grape must, sulphites.

NUTRITIONAL INFORMATION:
Contains less than 0.5% alcohol by volume. 
Contains 36 calories, 7.4g sugar per 5 oz serving.

BOTTLE SIZE:
750ml bottle, about 5 glasses of wine