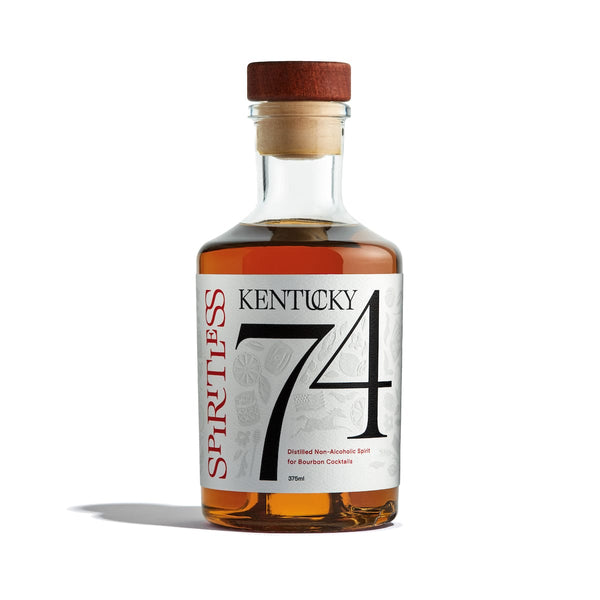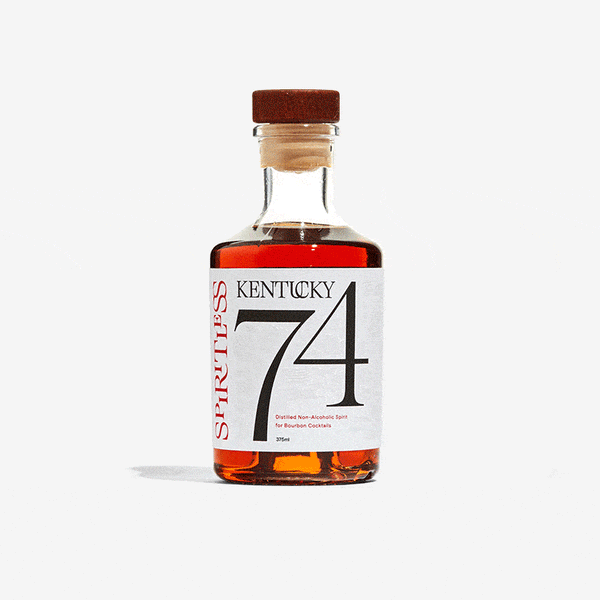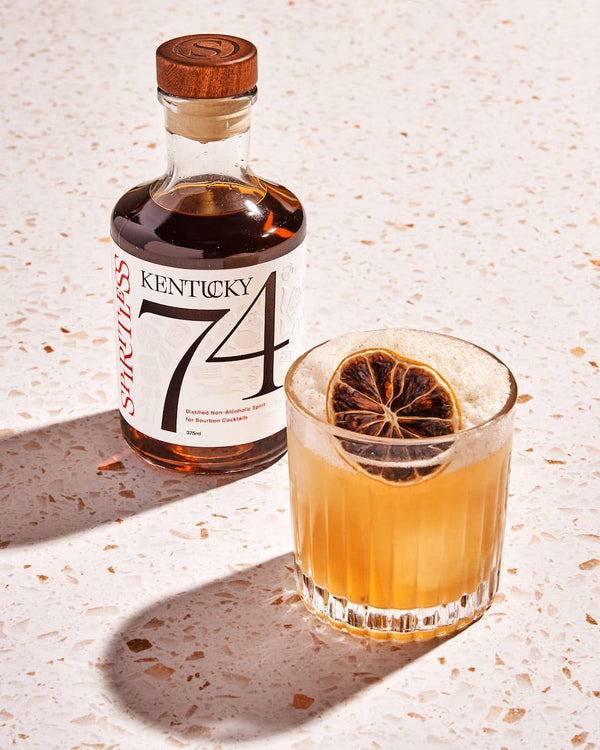 Spiritless Kentucky 74 - 375ml
Fulfilled by our friends at Spiritless
Distilled Non-Alcoholic Bourbon

Spiritless is going HALFSIES™ in more ways than one! Introducing our new 375 mL size of Kentucky 74. This lil' cutie is half the size of our original format but packs the same flavorful punch. Our Kentucky 74 is a beautifully distilled non-alcoholic spirit for bourbon cocktails.

Flavor Profile
Kentucky 74 delivers a high-quality, smooth finish, underpinned by familiar notes of caramel, vanilla, and oak.

Perfect Pairings
Pick your potency: go HALFSIES™ by pairing one-to-one with your favorite bourbon whiskey to cut down on ABV and calories, or, go completely Spiritless by replacing the alcohol entirely. 

Size: 375ml
Calories: 13 per 2 fl. oz.

You can expect your order to ship within 2 business days. We offer a 30-day money-back guarantee if you sip but aren't smitten.