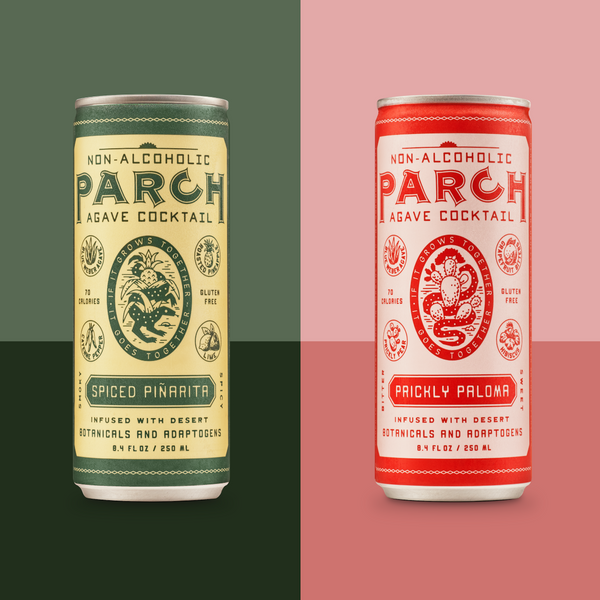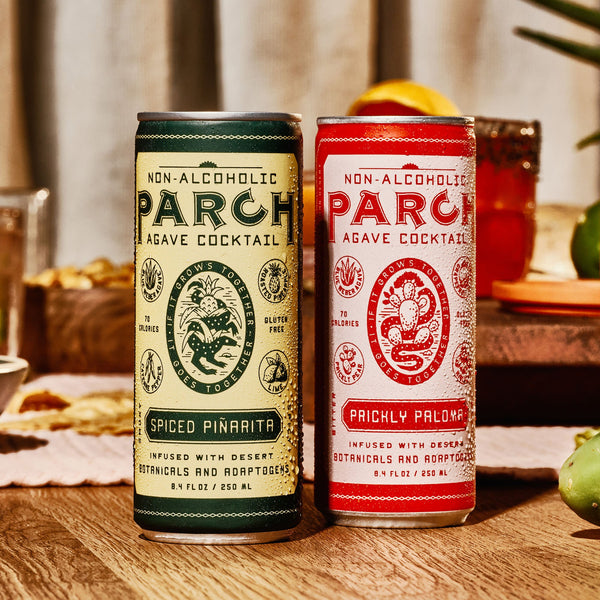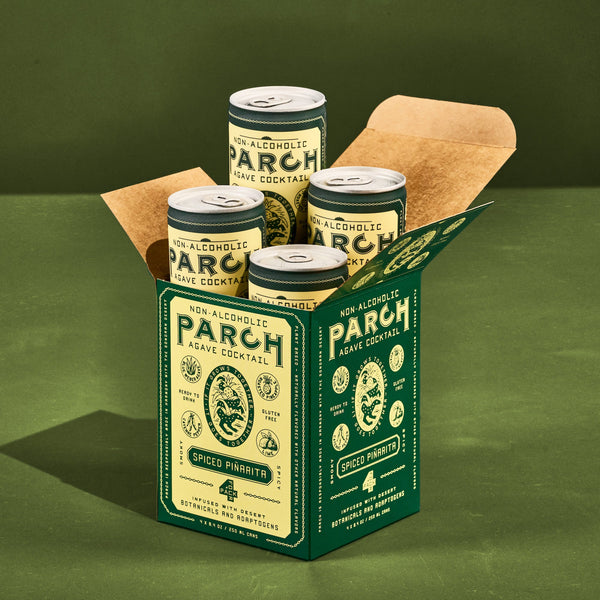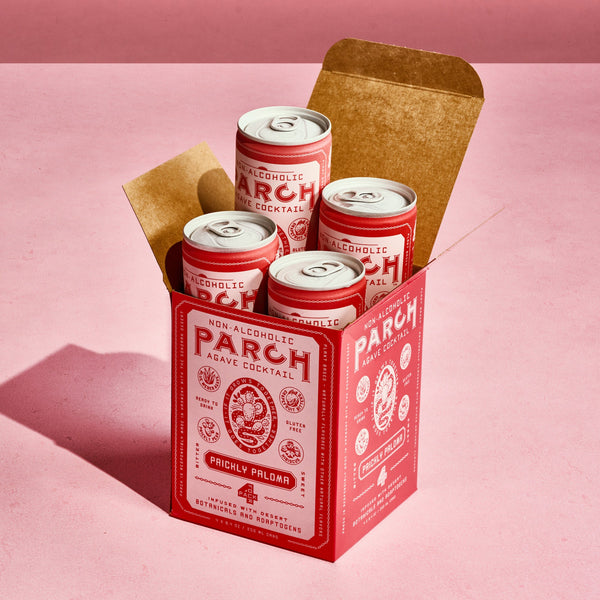 Mix Pack by PARCH SPIRITS CO.
Try the best of both worlds with our mix pack: 4 cans of Prickly Paloma and 4 cans of Spiced Piñarita. It also means you have plenty in the fridge for when sober-curious friends stop by & want something more than seltzer or soda.
Fulfilled by our friends at PARCH SPIRITS CO.