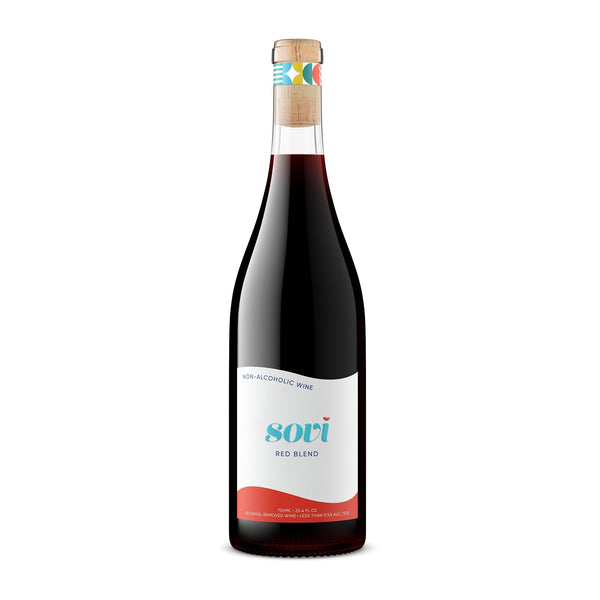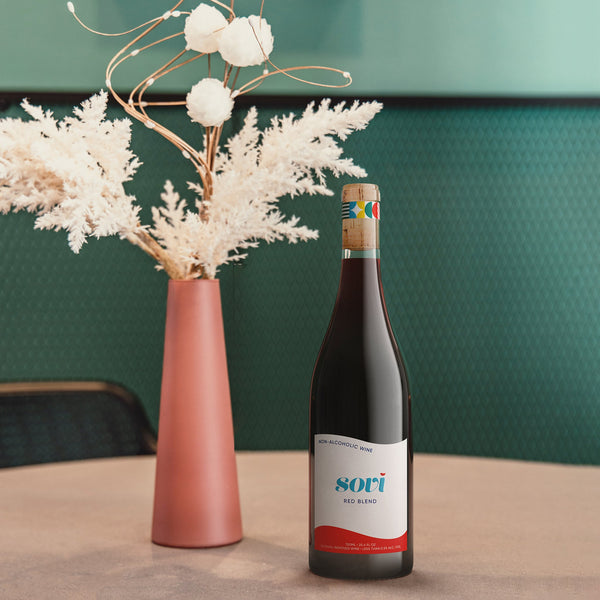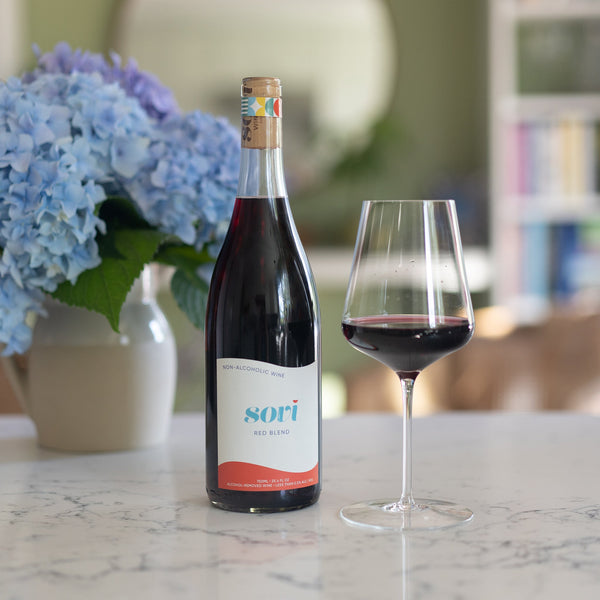 Fulfilled by our friends at Sovi with free shipping!

Sovi's popular canned NA wines are now available in bottle format! 

This dry red blend is great for lovers of full-bodied reds and perfect with a charcuterie plate, grilled meat or a juicy steak. Made from a blend of grapes including Syrah and Malbec that are sustainably farmed in Northern California. Great for drinking year-round.

You'll love this if you enjoy
Robust red wines

French Bordeaux, Spanish Rioja or Syrah

 wines
How to Serve
For best results, serve in a wine glass
About Sovi
Created by wine-loving husband-and-wife team Alex and Julia Littauer, Sovi seeks to recreate the experience of great wines, minus the alcohol. With a strong commitment to quality, they work closely with a sustainably-farmed, family-owned vineyard in California to create a base wine from which the alcohol is then removed.
PRODUCT DETAILS
Ingredients:
Dealcoholized wine (Syrah, Malbec, Petite Sirah and other red grape varieties), grape juice concentrate.
Nutritional Information:
Contains less than 0.5% alcohol by volume. 
Contains 25 calories, 2g sugar, 2g carbohydrate per 8 oz serving.

Package Size:
750ml bottle (4-5 glasses)