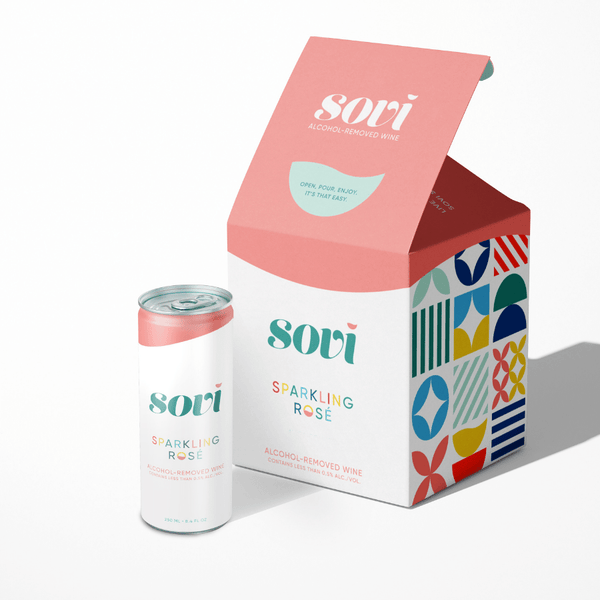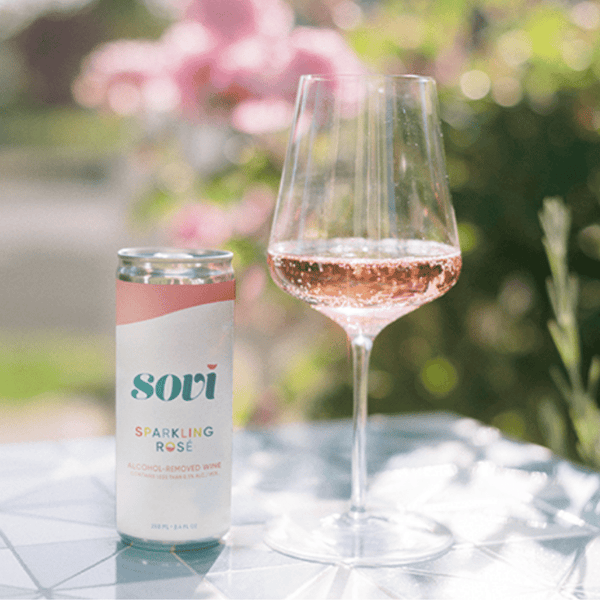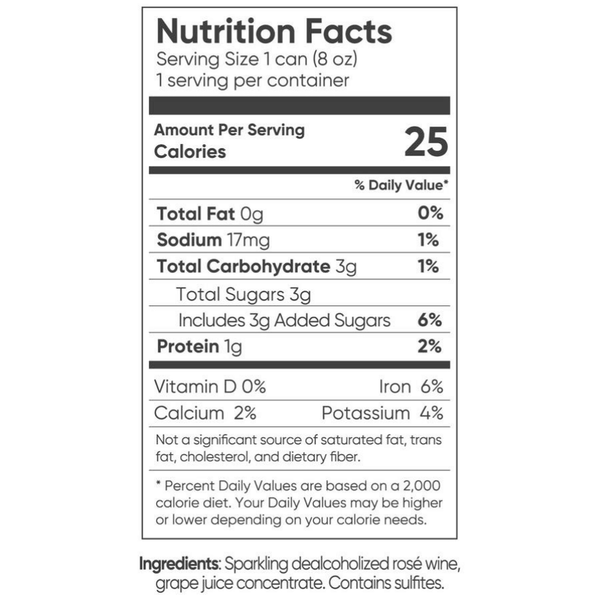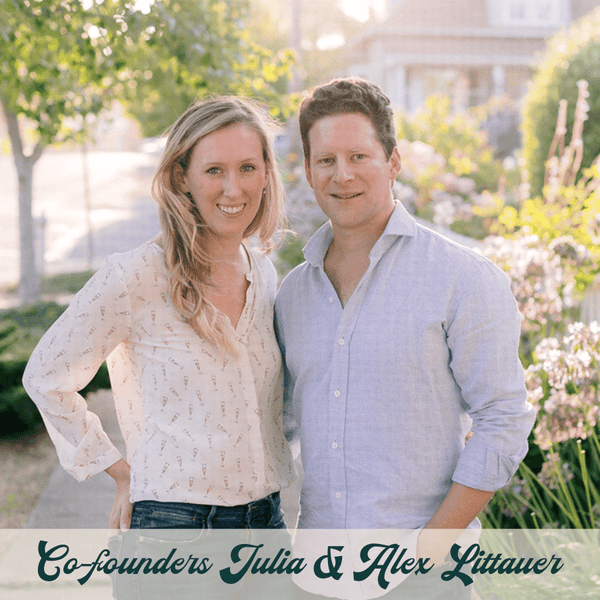 TASTES LIKE: Watermelon, peaches and cherries kissed by summer sun with a light spritz.
This Provencal-rosé lookalike will have you totally fooled. Bright summer fruits from strawberry to watermelon combine with a light effervescence to create a refreshing and delicious glass of (alcohol-free!) wine. Perfect for summer picnics, beach trips and BBQs.
Each box includes four 8-oz cans, the equivalent of 6.5 glasses or about 1 1/3 bottles of wine. 
You'll love this if you enjoy
How to Serve
Chilled straight out of the can or in a wine glass
About Sovi
Created by wine-loving husband-and-wife team Alex and Julia Littauer, Sovi seeks to recreate the experience of great rosé, minus the alcohol. With a strong commitment to quality, they work closely with a sustainably-farmed, family-owned vineyard in California to create a base wine from which the alcohol is then removed.
PRODUCT DETAILS
Ingredients:
Sparkling dealcoholized rosé wine, grape juice concentrate.
Nutritional Information:
Contains less than 0.5% alcohol by volume. 
Contains 25 calories, 3g sugar, 3g carbohydrate per 8 oz serving.

Package Size:
Four 8 oz cans (about 1 1/3 bottles of wine)