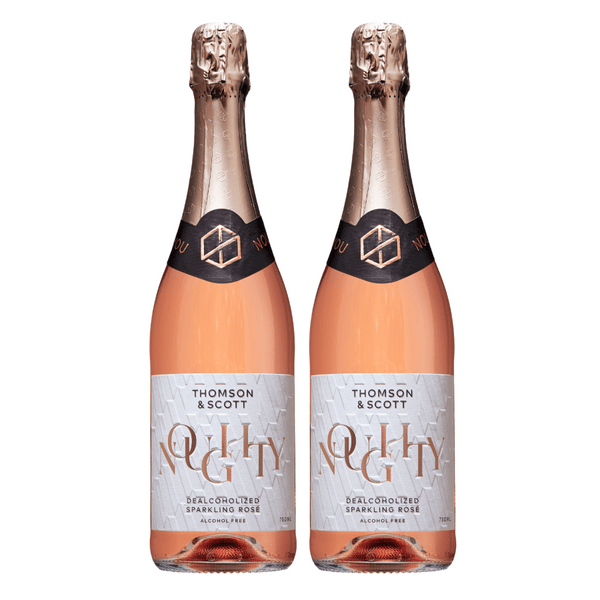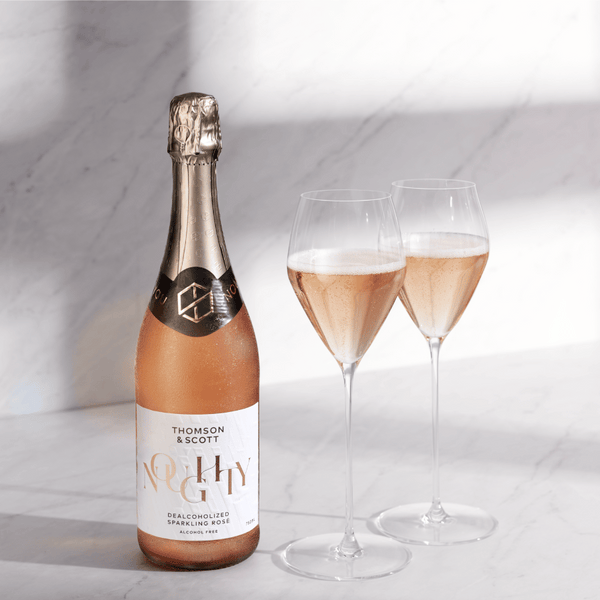 Noughty Sparkling Rosé Duo
TASTES LIKE: RED BERRIES WITH A HINT OF ELDERFLOWER
Made from 100% organic Tempranillo, this organic, vegan sparkling Rosé wine has been gently de-alcoholized to retain the rich flavors of freshly picked berries. The balance between sweetness and acidity is in perfect harmony.
This non-alcoholic sparkling wine is a celebration in and of itself and really sings when paired with smoked salmon, shrimp, or creamy risotto as well as with highly spiced cuisine like Tajine, Sushi or Thai food. For dessert, a piece of rich chocolate cake or a strawberry mousse is a natural choice to pair with this wine.
Each pack includes two 750ml bottles of Noughty Non-Alcoholic Sparkling Rosé
Certified organic, vegan and halal.
YOU'LL LOVE THIS IF YOU ENJOY
Sparkling Rosé

Rosé Wines
HOW TO SERVE
Chilled in a wine glass or flute 
ABOUT NOUGHTY
Noughty was created by Amanda Thomson, a former BBC Arts Broadcaster. Raised on a plant-based, no sugar diet by her health-conscious mother, Thomson has always had a keen interest as to what's in her food. The parent company, Thomson & Scott, is B Corp Certified. 
PRODUCT DETAILS
INGREDIENTS:
Alcohol-free organic Tempranillo, organic sugar, carbon dioxide, sulphur dioxide.
NUTRITIONAL INFORMATION:
Contains 0.0% alcohol by volume. 
Contains 18 calories, 4.0g sugar per 100ml serving.
BOTTLE SIZE:
750ml bottle, about 5 glasses of wine