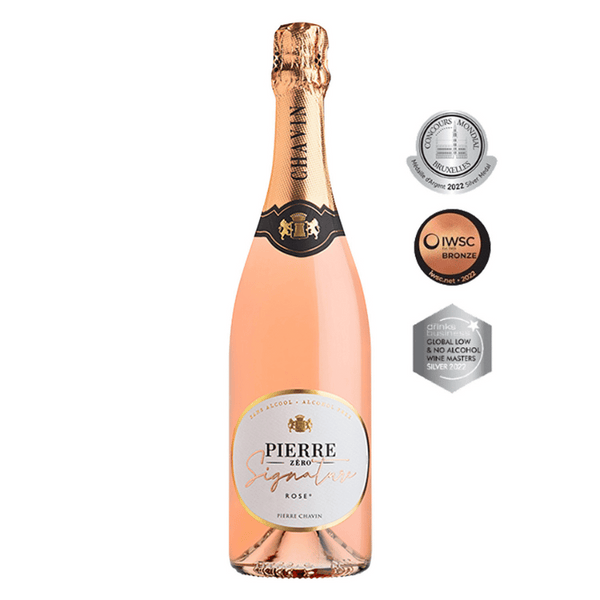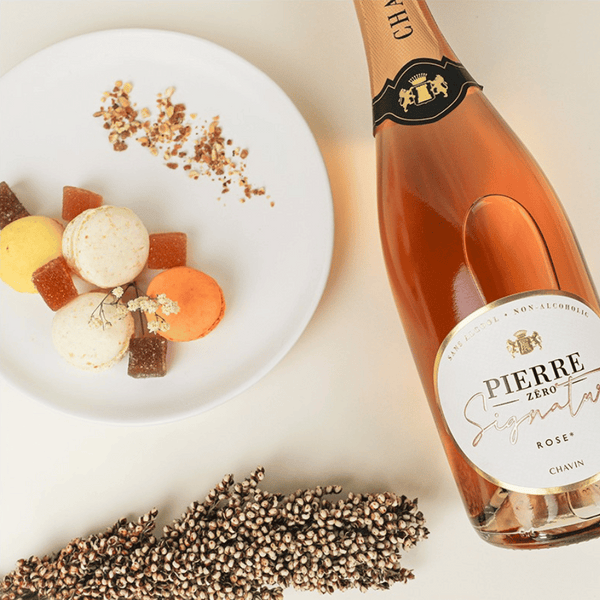 Pierre Zéro Sparkling Rosé
Pierre Zéro Signature Sparkling Rosé, the ultra-premium alcohol-free sparkling wine from the world's leading French brand Pierre Chavin. Fruity and floral, with flavors of currants and raspberries are accompanied by delicate bubbles. A wonderful celebratory wine.

Made from organic grapes. No added sugars, preservatives, flavourings or sulphites.
PRODUCT DETAILS
Ingredients:
DE-ALCOHOLISED ORGANIC WINE (SULPHITES), ORGANIC GRAPE JUICE CONCENTRATE, CARBON DIOXIDE.
Nutritional Information:
Contains less than 0.5% alcohol by volume. 
Contains 32 calories, 7g sugar, 7g carbohydrate per 5 oz serving.

Package Size:
750ml bottle