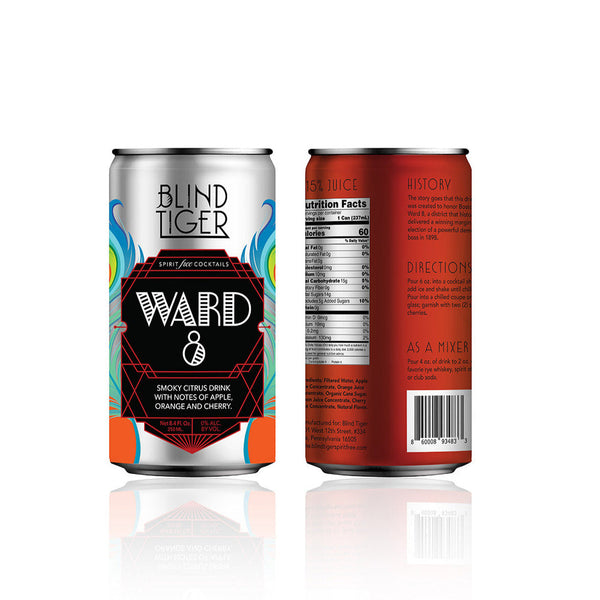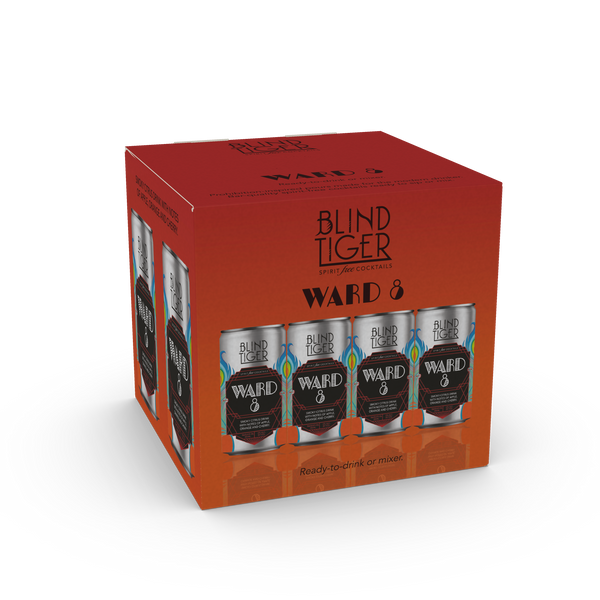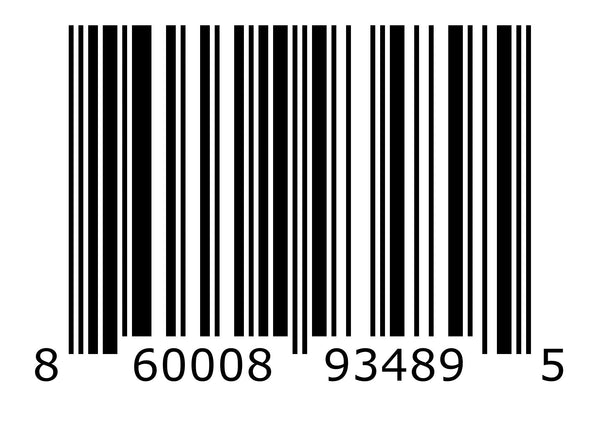 Ward 8 Cans by Blind Tiger
Fulfilled by our friends at Blind Tiger Spirit-Free
A smoky citrus drink with notes of apple, orange, and cherry.
History
The story goes that this drink was created to honor Boston's Ward 8, a district that historically delivered a winning margin in the election of a powerful democratic boss in 1898.
Ingredients
Filtered Water, Apple Juice Concentrate, Orange Juice Concentrate, Organic Cane Sugar, Lemon Juice Concentrate, Cherry Juice Concentrate, Natural Flavor. 45 calories per 6 oz serving. 
Each drink can serve as a mixer – original spirit and directions noted on the can.