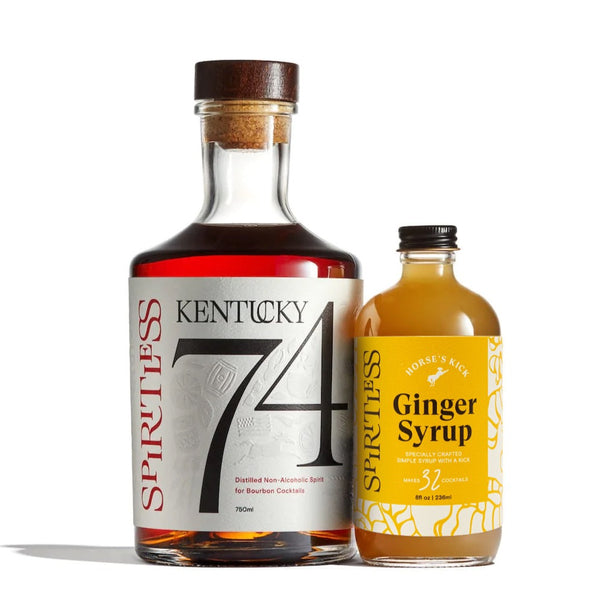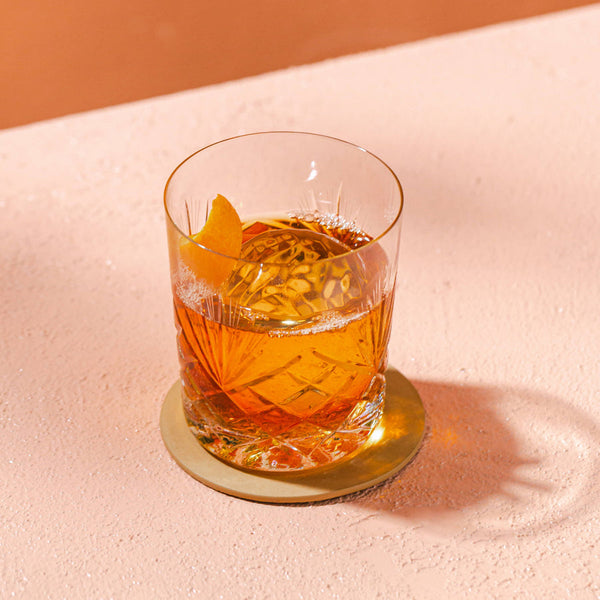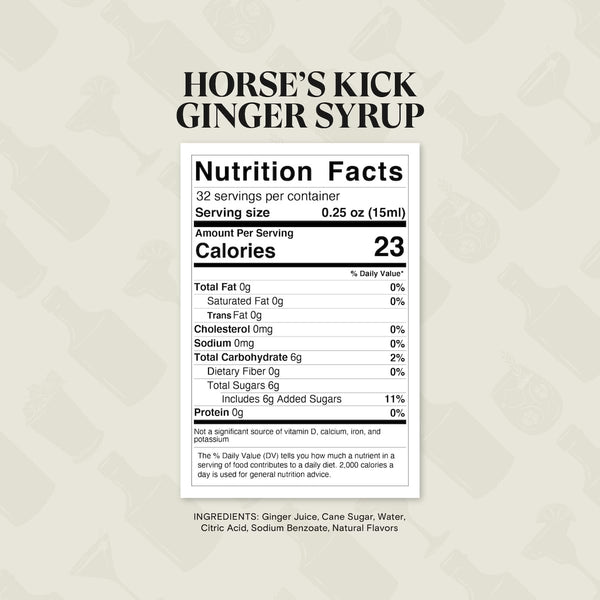 Spiritless Whiskey Ginger Kit
Fulfilled by our friends at Spiritless with free shipping!
Mix up the perfect alcohol-free ginger Old Fashioned or Whiskey Sour with this mocktail kit from Spiritless. 
Crafted with freshly pressed ginger, pure cane sugar and natural flavors, our Horse's Kick Ginger Syrup is sweetly spiced and oh-so-nice. Use it to mix up (and kick up!) any alcohol-based, non-alcoholic or HALFSIES  ™ cocktail.
Each kit includes:
One bottle of Kentucky 74 alcohol-free bourbon (700ml)

One bottle of Spiritless's Horses's Kick Ginger Syrup