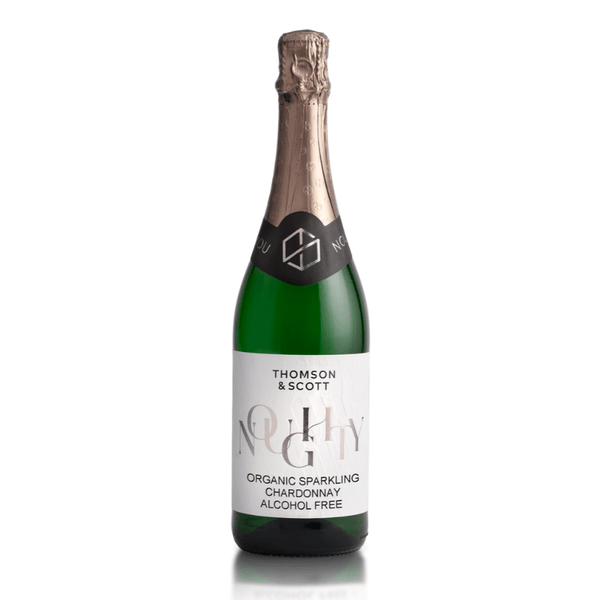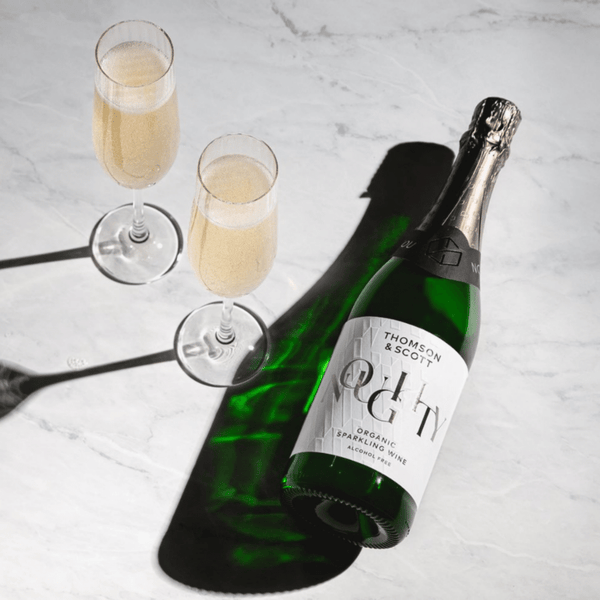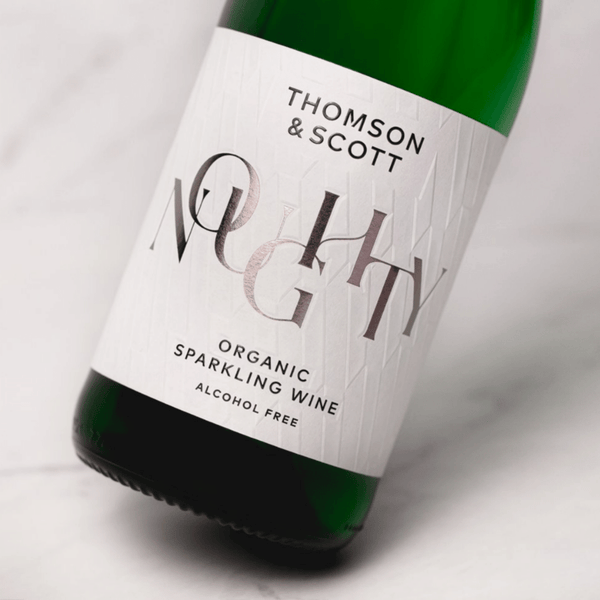 Noughty Non-Alcoholic Sparkling Wine
TASTES LIKE: CLASSIC BRUT CHAMPAGNE, WITH NOTES OF GREEN APPLE, LEMON ZEST, VANILLA CUSTARD AND A TOUCH OF CINNAMON.
This delicious non-alcoholic Champagne alternative is one of our favorites, both alone and in cocktails. Made from 100% Chardonnay grapes (like much of the finest Champagne), it has similar apple-tart aromas with a touch of yeasty bread and baking spices. Similar to a brut Champagne.

Certified organic, vegan and halal.
YOU'LL LOVE THIS IF YOU ENJOY
HOW TO SERVE
Chilled in a wine glass or flute 

In cocktails that call for Champagne or sparkling wine

ABOUT NOUGHTY
Noughty was created by Amanda Thomson, a former BBC Arts Broadcaster. Raised on a plant-based, no sugar diet by her health-conscious mother, Thomson has always had a keen interest as to what's in her food. The parent company, Thomson & Scott, is B Corp Certified. 
PRODUCT DETAILS
INGREDIENTS:
Alcohol-free organic Chardonnay, organic sugar, carbon dioxide, sulphur dioxide.

NUTRITIONAL INFORMATION:
Contains 0.0% alcohol by volume. 
Contains 14 calories, 2.9g sugar per 100ml serving.

BOTTLE SIZE:
750ml bottle, about 5 glasses of wine