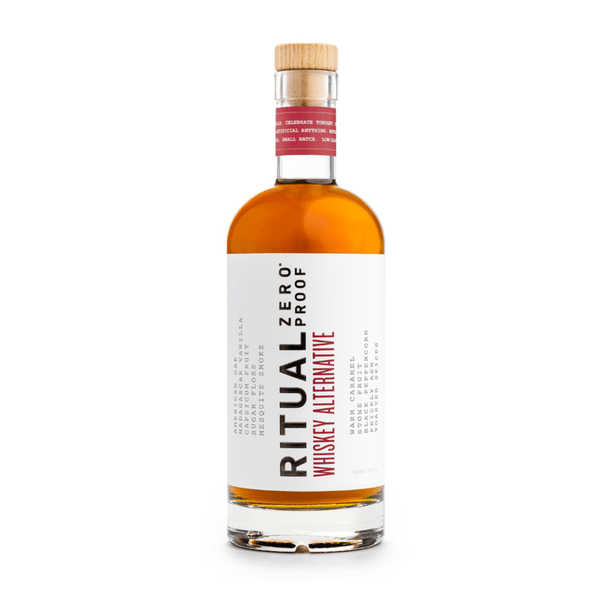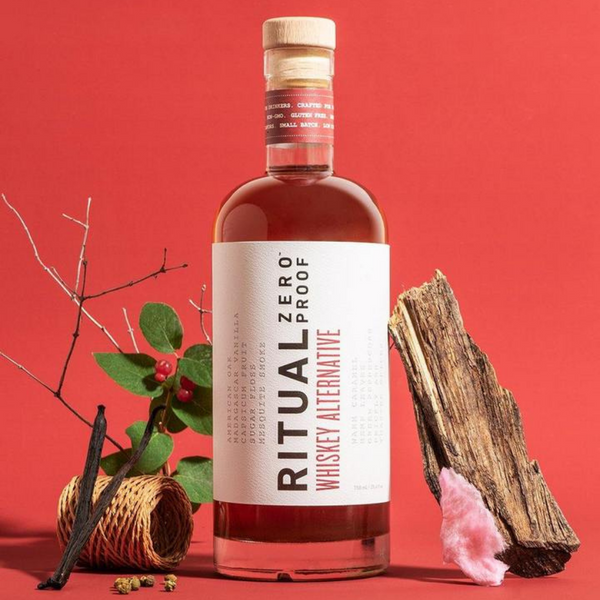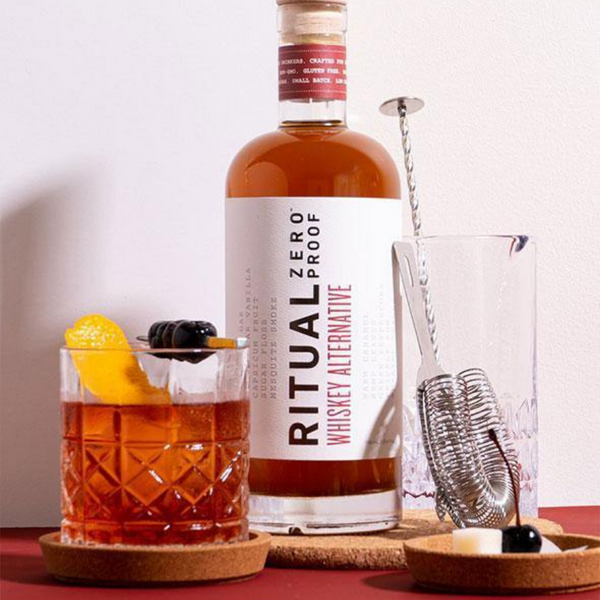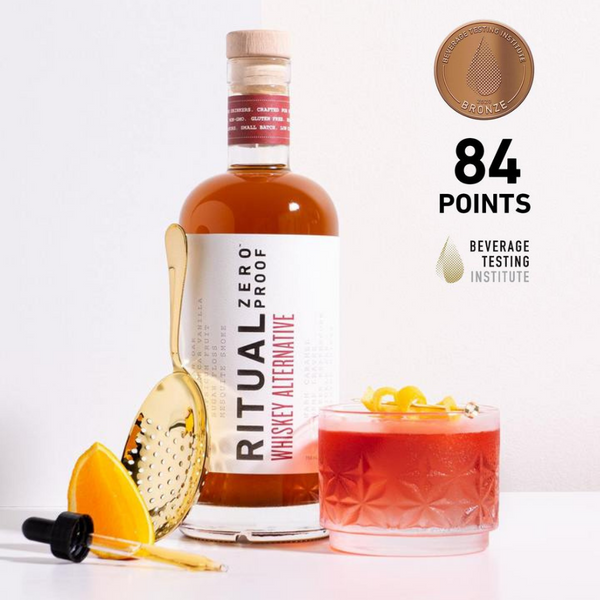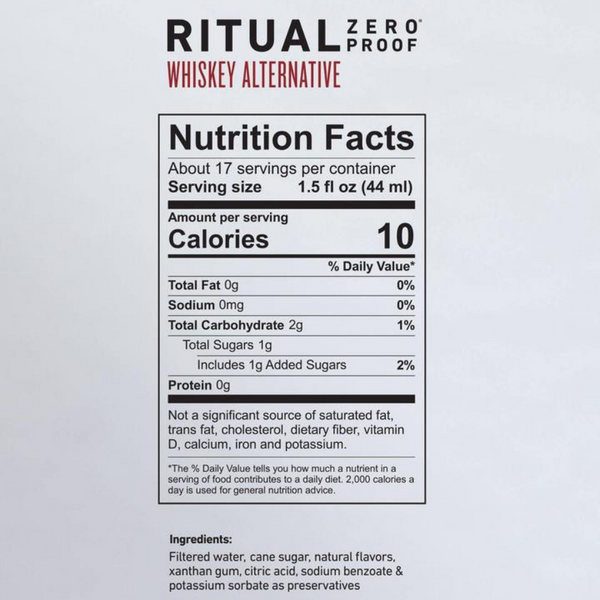 Ritual Zero Proof Whiskey Alternative
Regular price
$28.00
Sale price
$30.00
TASTES LIKE: 

BRANDIED CHERRIES MEET CHARRED OAK WITH A DRIZZLE OF CARAMEL AND A SPICY CINNAMON KICK

.
Sweet, oaky caramel and charred oak deliver a non-alcoholic whiskey reminiscent of blended Scotch. Spicy cinnamon and red pepper flakes create an authentic alcohol-burn-like experience.
Try it in highballs - with plain club soda or paired with Liber & Co's Fiery Ginger Syrup for a Whiskey Mule - or in citrusy cocktails like a classic Whiskey Sour or Smash. It also makes a mean non-alcoholic Penicillin.
ABOUT RITUAL ZERO PROOF
Ritual Zero Proof was founded by three friends who love to eat and drink, and were looking for a non-alcoholic tool to add to their cocktail kit. After over a year and hundreds of iterations, they launched a line up of zero proof Gin, Rum, Tequila and Whiskey alternatives. Their signature spicy bite recreates the "burn" of alcohol and provides backbone for an authentic cocktail experience.
YOU'LL LOVE THIS IF YOU ENJOY
Whiskey, especially blended Scotch

Spicy flavors

HOW TO SERVE
Over ice with equal parts club soda and a slice of lemon for a classic highball

With Liber & Co Fiery Ginger Syrup for a Whiskey Mule
Shaken with mint and lemon for a refreshing Whiskey Smash
Shaken with lemon and ginger syrup for a fantastic alcohol-free Penicillin
PRODUCT DETAILS
INGREDIENTS:
Filtered water, cane sugar, natural flavors, Xanthan gum, citric acid, sodium benzoate & potassium sorbate as preservatives.
Gluten, peanut and tree nut free. Non-GMO.
NUTRITIONAL INFORMATION:
Contains 0.0% alcohol by volume.
Contains 10 calories, 1g sugar, 2g carbohydrate per 1.5 oz serving.

BOTTLE SIZE:
Bottle size 750 ml (about 17 servings)