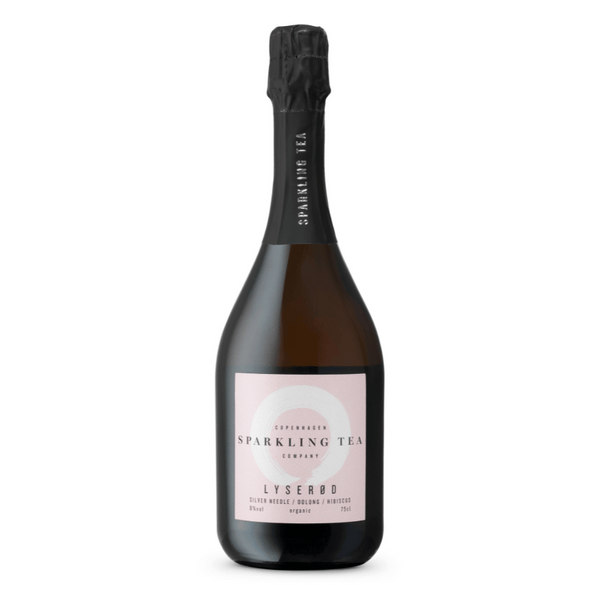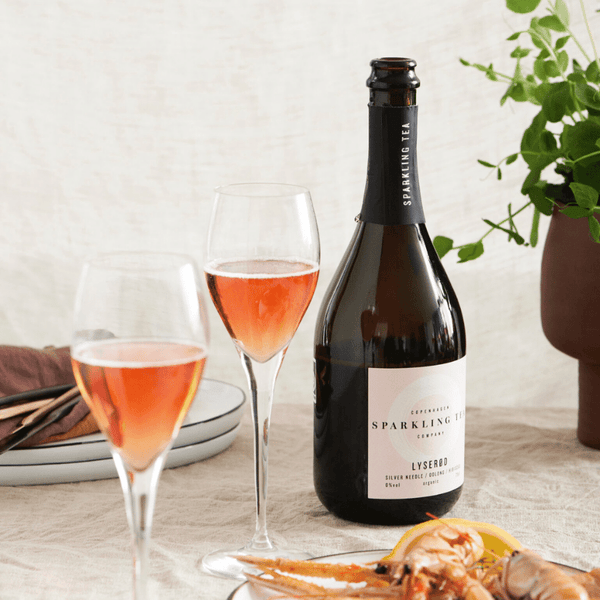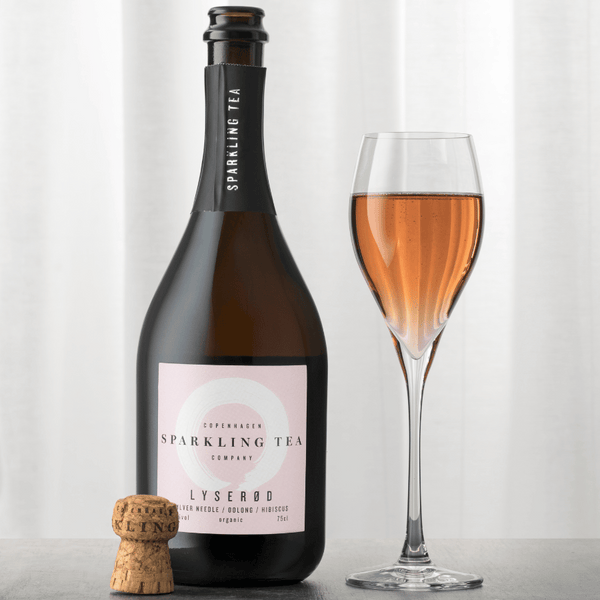 Copenhagen Sparkling Tea LYSERØD
TASTES LIKE: STRAWBERRY-GUAVA, RED PLUMS AND HIBISCUS
.
We love these sparkling teas for their nuanced flavor and sophistication. If you love wine and are looking for something truly unique, Copenhagen Sparkling Teas are for you. 
LYSERØD (pink in Danish) is full of ripe berry and red fruit flavors with subtle sweetness, light tannins and a touch of mint. It's somewhere between a fruity rosé and a light red wine like Beaujolais or Lambrusco. Delicious as an aperitif or paired with chicken, pork chops or seared tuna.
YOU'LL LOVE THIS IF YOU ENJOY
Rosé and light, fruity red wines

Lambrusco
Beaujolais Nouveau
HOW TO SERVE
Chilled in a Champagne flute or wine glass
About

 

COPENHAGEN SPARKLING TEAS
Created by an award-winning sommelier, Jacob Kocemba, Copenhagen Sparkling Teas combine the best of Nordic innovation with Asian tea traditions. Each flavor combines organic white, green and black teas, each carefully selected and hand-brewed. The teas are then rested for two to three months. In addition to LYSERØD they also make a honeyed-guava flavored option called BLÅ.
PRODUCT DETAILS
INGREDIENTS:
Water, green tea, herbal tea (hibiscus), white tea, black tea, grape must, lemon juice, natural aromas and carbon dioxide.
NUTRITIONAL INFORMATION:
Contains 0% alcohol by volume. 
Contains 12 calories, 3 g sugar, 3 g carbohydrate and 22 mg caffeine per 5 oz serving.

Vegan and organic.
BOTTLE SIZE:
750ml bottle