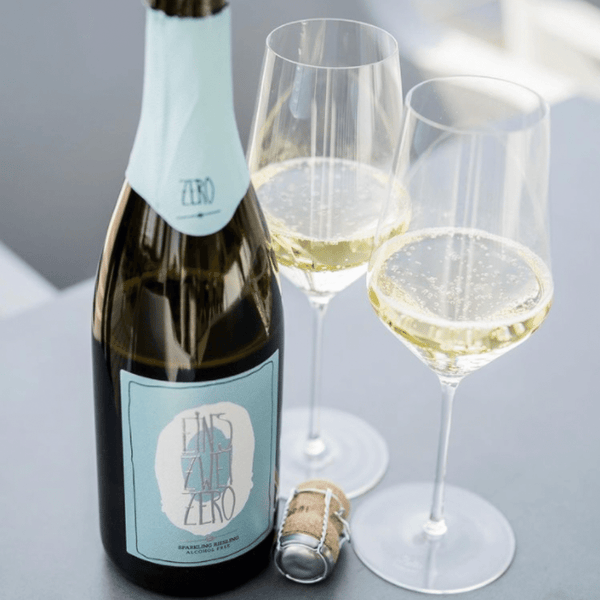 Leitz Eins Zwei Zero Sparkling Riesling
TASTES LIKE: TART 
GREEN APPLES WITH RIPE WHITE PEACHES AND LIVELY BUBBLES.
Made from the same base wine as Leitz's still Riesling, the sparkling version is vibrant, fruity and fun. Like its wine sibling, it delivers an authentic German Riesling experience complete with stoney minerality (and of course with bubbles). Perfect as an aperitif or the pair with lighter foods and spicy cuisine.
YOU'LL LOVE THIS IF YOU ENJOY
Riesling

Zesty white wines
HOW TO SERVE
Chilled in a wine glass with fish, chicken or pork dishes 

Also pairs really well with spicy Asian cuisine
ABOUT LEITZ
One of the top wineries in Germany, Leitz makes their non-alcoholic wines from the same grapes that go into their alcoholic ones. After fermentation, the wines are gently de-alcoholized so that they maintain their delicate aroma and authentic flavor profile.
PRODUCT DETAILS
INGREDIENTS:
De-alcoholized wine, grape must, carbon dioxide, ascorbic acid, sulphites.

NUTRITIONAL INFORMATION:
Contains less than 0.5% alcohol by volume. 
Contains 34 calories, 7.7g sugar per 5 oz serving.

BOTTLE SIZE:
750ml bottle, about 5 glasses of wine