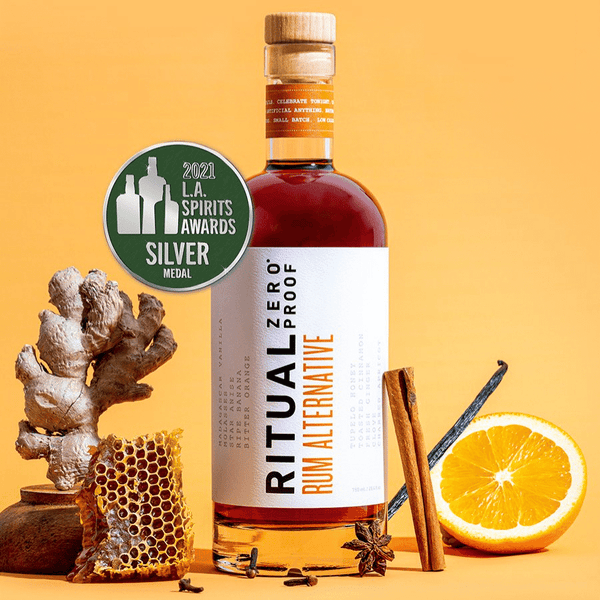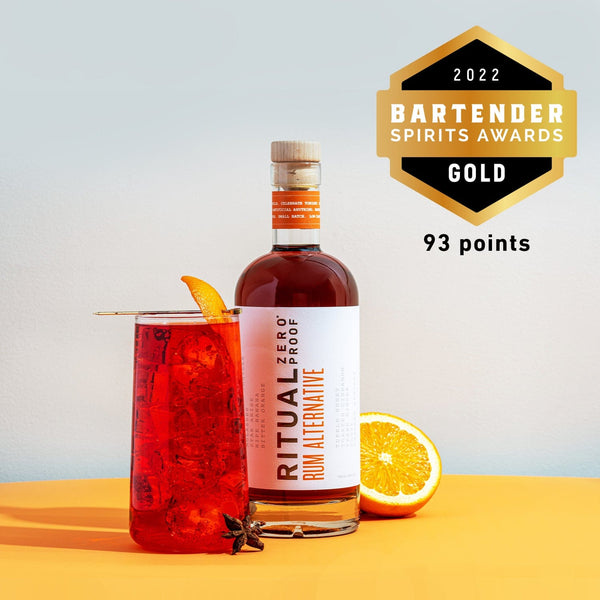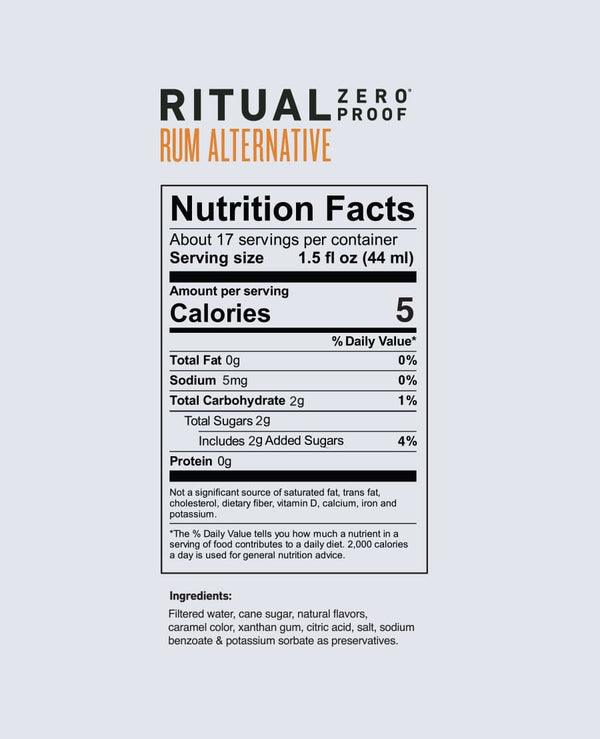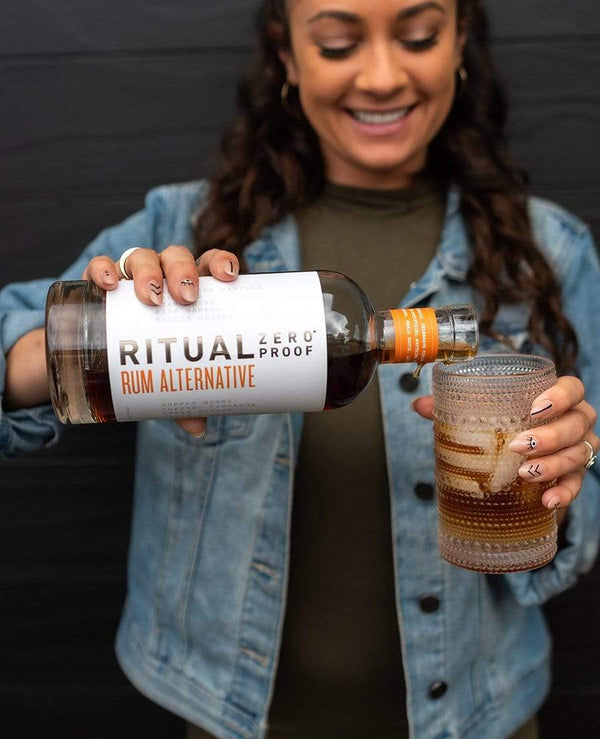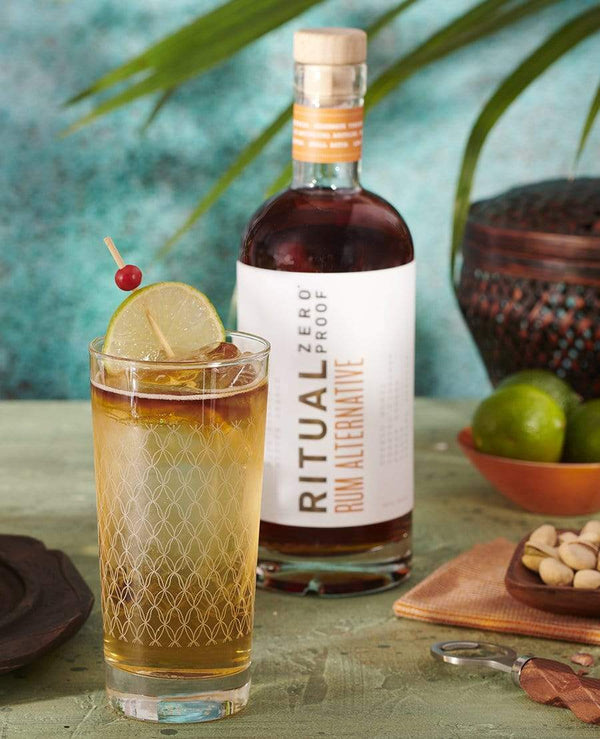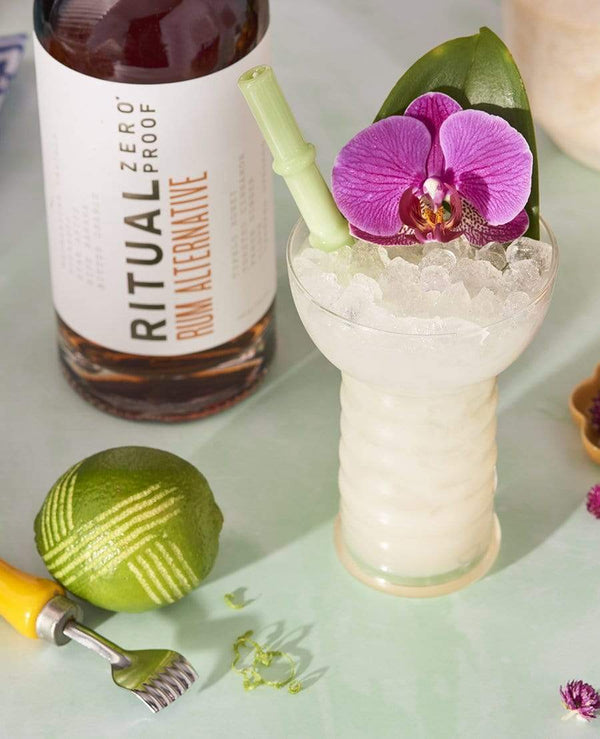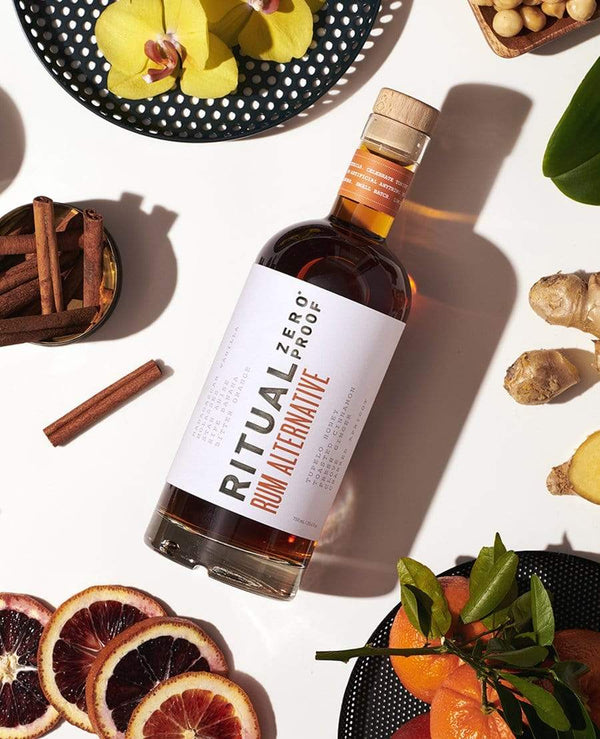 Ritual Zero Proof Rum Alternative
TASTES LIKE: CARAMELIZED BANANAS WITH CINNAMON, VANILLA AND GINGER SPICE.
This aged-rum style alcohol-free spirit is perfect in your vacation-favorites like the Dark 'n Stormy, Mai Tai and Planter's Punch. Think of it as similar to Gosling's rum with plenty of rich honey, sweet orange, dried apricot, ripe bananas and cinnamon with a spicy ginger spice finish.
Fulfilled by our friends at Ritual Zero Proof with free shipping!
BUILT FOR COCKTAILS – Our non-alcoholic rum alternative is specially crafted to replace traditional rum 1:1 in the drinks you already know and love. Enjoy non-alcoholic versions of classics like a mojito, pina colada, and daiquiri.
.
A HEALTHIER CHOICE – All the warm vanilla, toasted spice, and velvety decadence of dark rum, without the alcohol or calories, for conscious consumption that leaves you at your best.
.
AWARD WINNING FLAVOR - The highest rated rum alternative ever, certified 93/100 Gold by the Bartender Spirits Awards.
.
DESIGNED FOR YOUR LIFESTYLE – Perfect for when you're driving, training, dieting, parenting, staying out late, getting up early, seeking the perfect third drink or abstaining altogether.