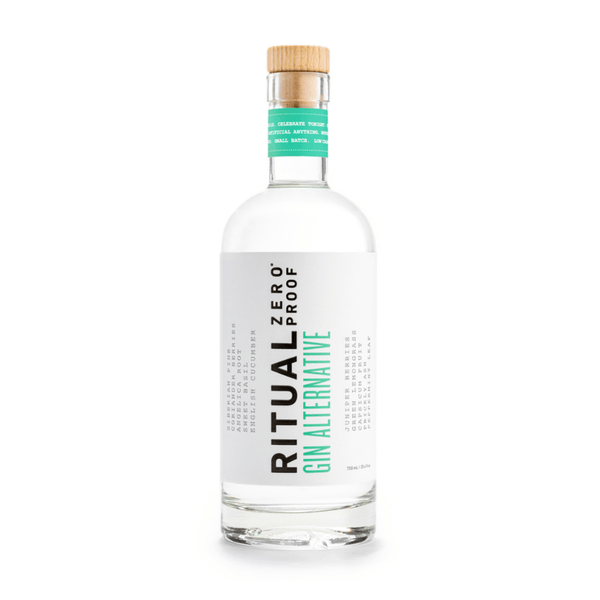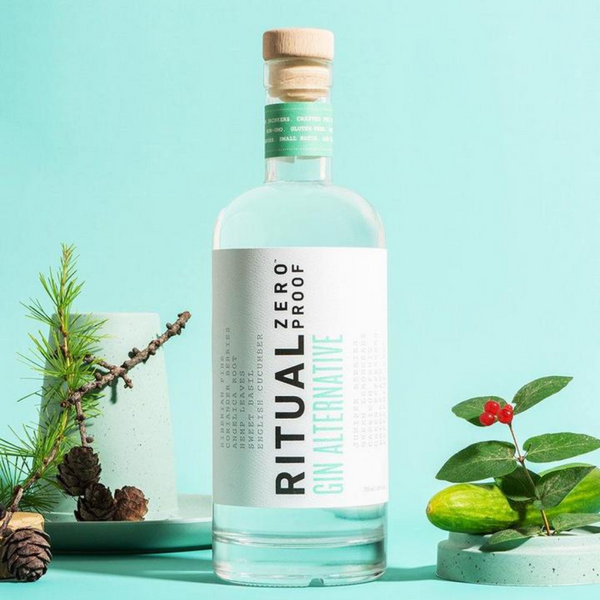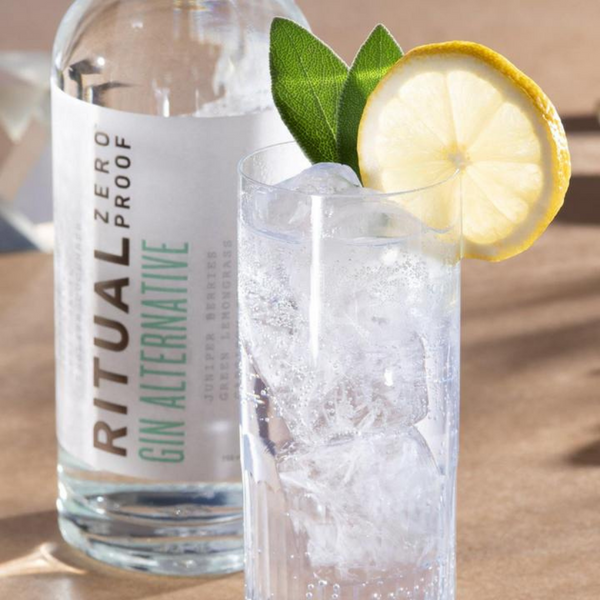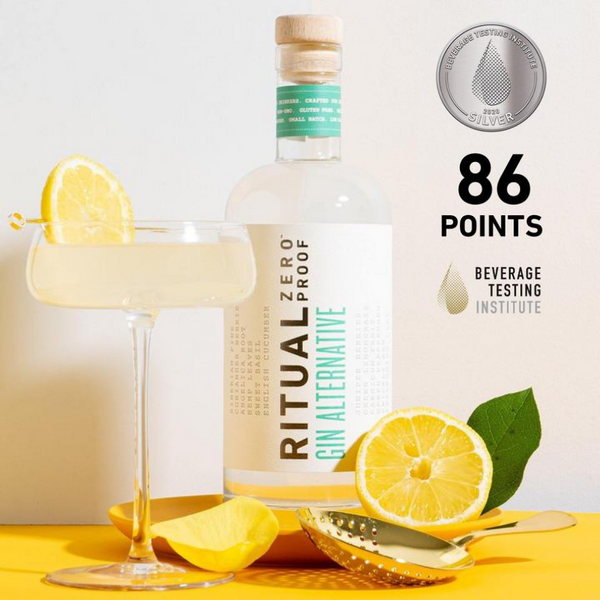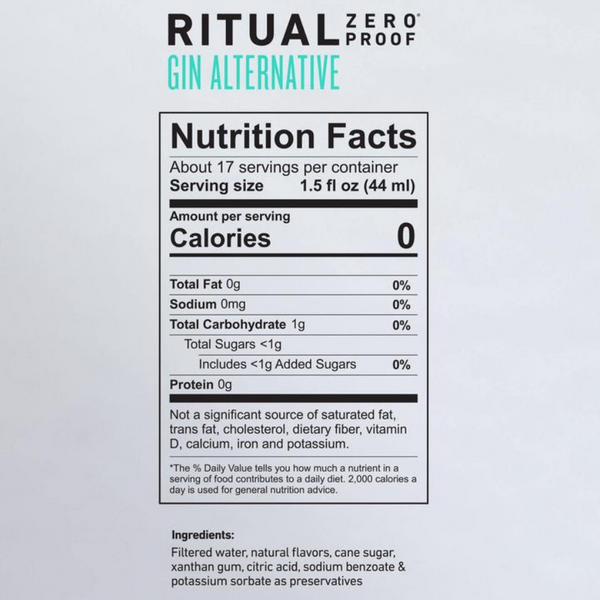 Ritual Zero Proof Gin Alternative
Regular price
$28.00
Sale price
$30.00
TASTES LIKE: FRESH CUT GRASS AND CUCUMBER WITH A SQUEEZE OF LEMON AND JALAPEÑO KICK.

 
If green were a smell, it would be this: lots of green vegetables, fresh grass, and herbs like mint, basil and eucalyptus. Then there's lemony-citrus zest and classic gin juniper all followed up by a spicy jalapeño pepper burn on the finish.
When mixed, the spicy-ness becomes much more subtle, providing an authentic alcohol-burn-like experience. Great in a G&T, with club soda and squeeze of lime, or mixed into citrusy cocktails like a Tom Collins, Southside or Gimlet. Also excellent in a Bloody Mary.
YOU'LL LOVE THIS IF YOU ENJOY
London-dry style gin

Jalapeño peppers
HOW TO SERVE
Over ice with club soda or tonic and a slice of lime

Topped with fresh lemonade and club soda for a Tom Collins

Shaken with mint, lime juice and a touch of simple syrup for a classic Southside

Substitute for vodka or gin in a Bloody Mary
ABOUT RITUAL ZERO PROOF
Ritual Zero Proof was founded by three friends who love to eat and drink, and were looking for a non-alcoholic tool to add to their cocktail kit. After over a year and hundreds of iterations, they launched a line up of zero proof Gin, Rum, Tequila and Whiskey alternatives. Their signature spicy bite recreates the "burn" of alcohol and provides backbone for a satisfying cocktail experience.
PRODUCT DETAILS
INGREDIENTS:
Filtered water, natural flavors, cane sugar, xanthan gum, citric acid, sodium benzoate & potassium sorbate as preservatives.
Gluten, peanut and tree nut free. Non-GMO.
NUTRITIONAL INFORMATION:
Contains 0% alcohol by volume.
Contains 0 calories, <1g sugar, 1g carbohydrate per 1.5 oz serving.

BOTTLE SIZE:
Bottle size 750 ml (about 17 servings)