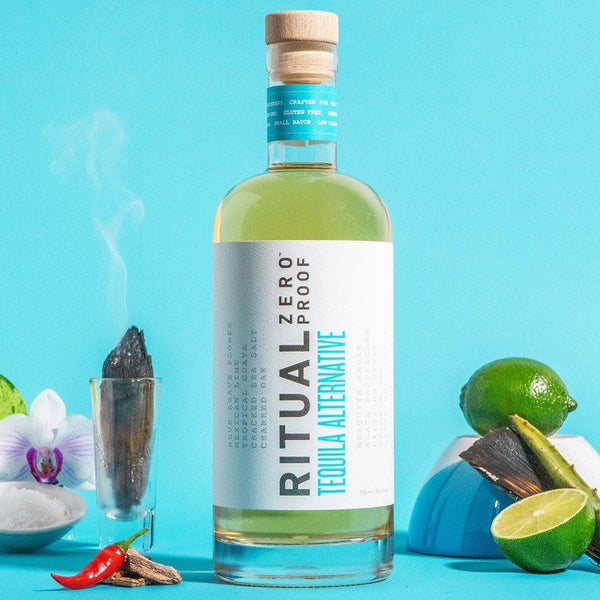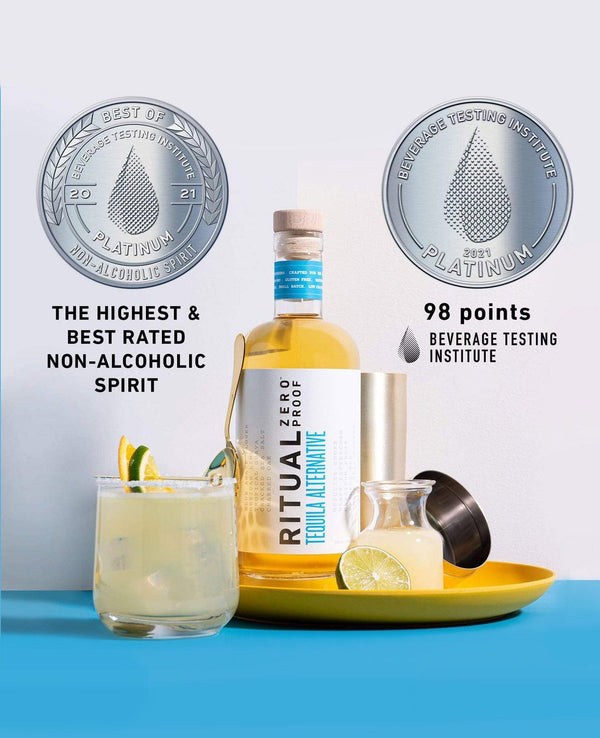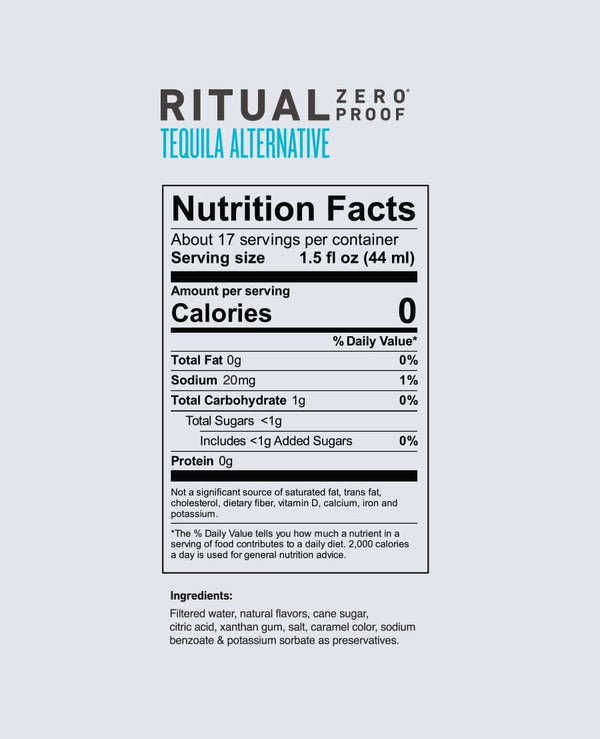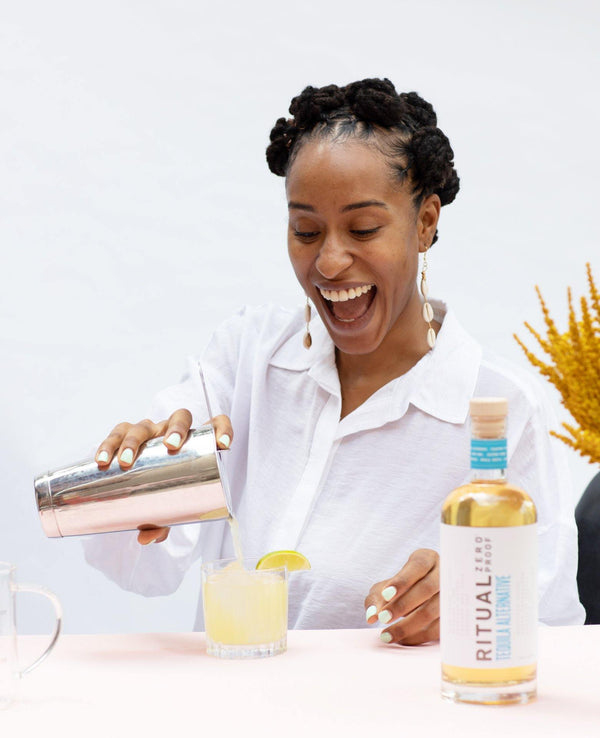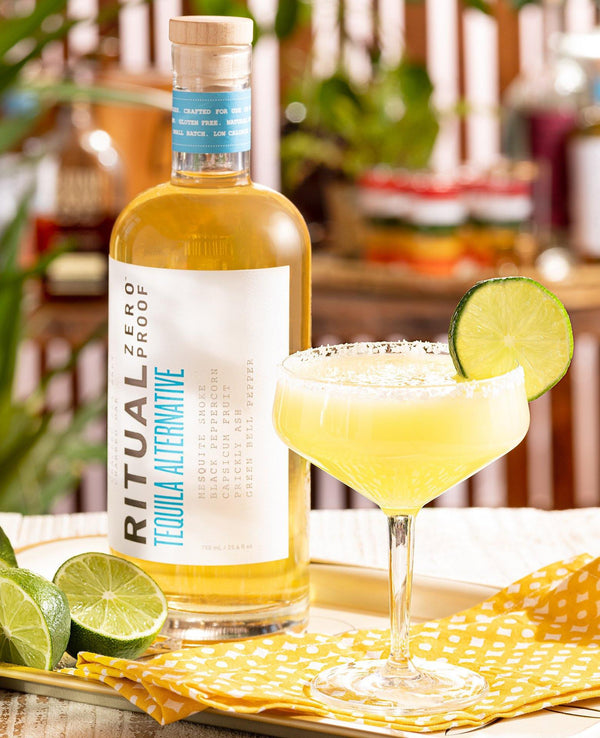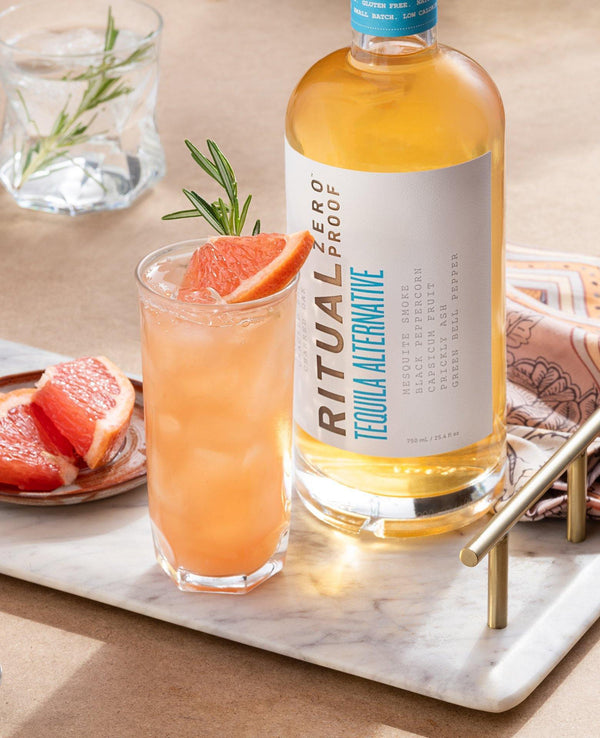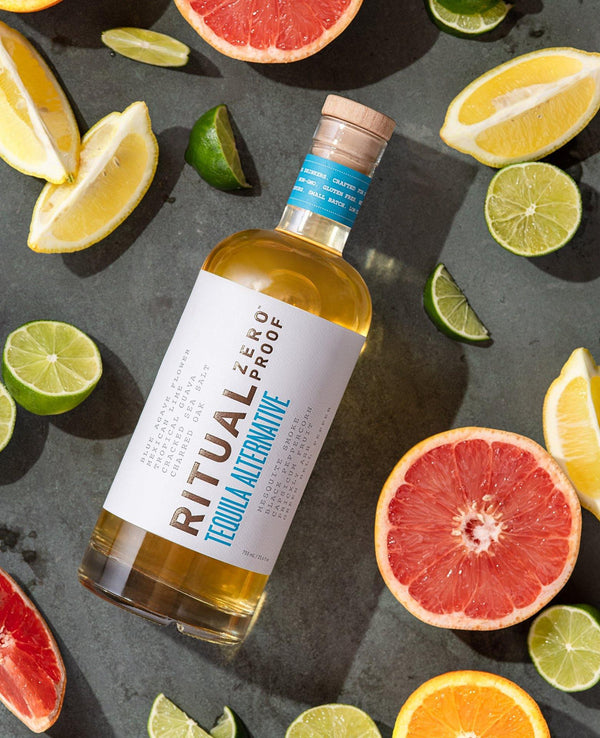 Ritual Zero Proof Tequila Alternative
TASTES LIKE: FRESH AGAVE MEETS TROPICAL GUAVA WITH A SQUEEZE OF LIME AND A SPICY BLACK PEPPER FINISH.
This bright, fresh-tasting non-alcoholic tequila is perfect for mixing up cocktails like a Margarita or a Paloma. Or, make it a simple highball with club soda and a squeeze of lime. If you like Blanco Tequila, you'll appreciate the fresh agave, lush tropical fruit and zesty lime flavors. The spicy finish adds a nice kick to remind you that just because there's no alcohol, that doesn't mean this isn't a serious drink.
Fulfilled by our friends at Ritual Zero Proof
BUILT FOR COCKTAILS - Our non alcoholic tequila alternative is specially crafted to replace traditional tequila 1:1 in the drinks you already know and love, like margaritas.
.
A HEALTHIER CHOICE - The grassy flavor, smoky aroma and bright fire of tequila without the alcohol or calories, for conscious consumption that leaves you at your best.
.
AWARD WINNING FLAVOR - The highest rated spirit alternative ever, certified 98/100 Platinum by the industry standard Beverage Testing Institute. Expect flavors of earthy blue agave, Mexican lime, and tropical guava, with a smoky mesquite finish.
.
DESIGNED FOR YOUR LIFESTYLE - Perfect for when you're driving, training, dieting, parenting, staying out late, getting up early, seeking the perfect third drink or abstaining altogether.