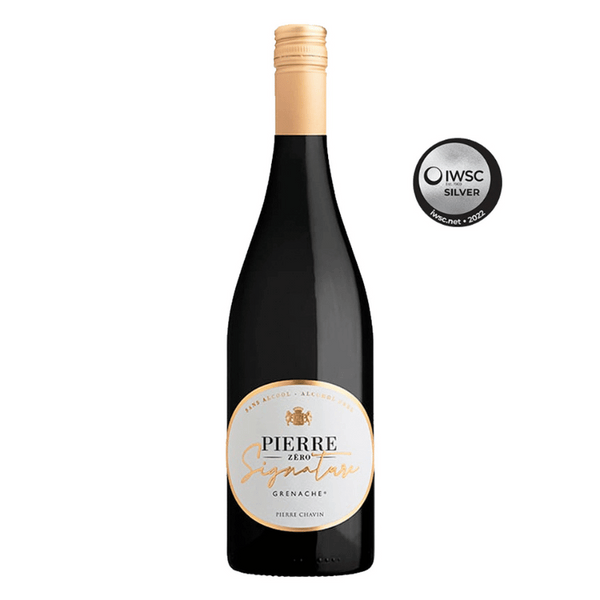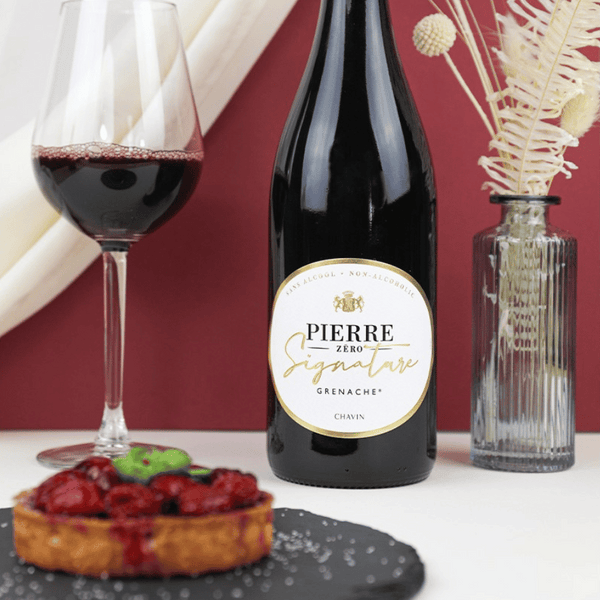 Pierre Zéro Signature Grenache is a fruity, non-alcoholic red wine with notes of black cherries, sweet herbs with hints of chocolate. Pairs perfectly with meat and hearty pasta dishes. 
Made from organic grapes. No added sugars, preservatives, flavourings or sulphites. 
PRODUCT DETAILS
Ingredients:
DE-ALCOHOLISED ORGANIC GRENACHE RED WINE (SULPHITES), ORGANIC GRAPE JUICE CONCENTRATE, ARABIC GUM.
Nutritional Information:
Contains less than 0.5% alcohol by volume. Contains 28 calories, 6g sugar, 6g carbohydrate per 5 oz serving.
Package Size:

750ml bottle