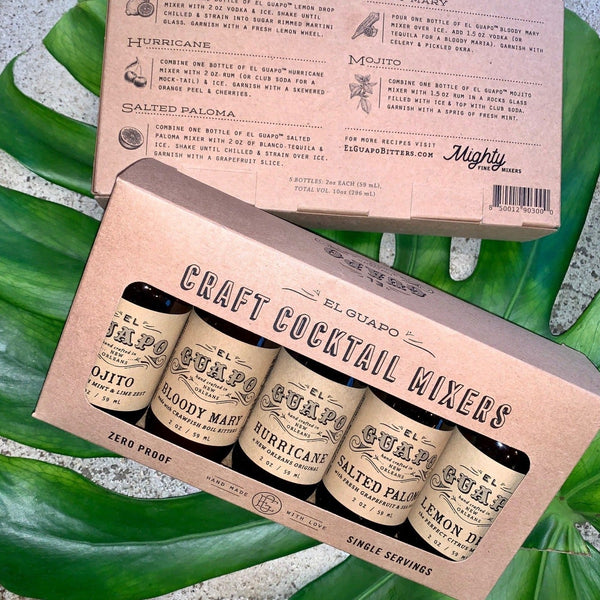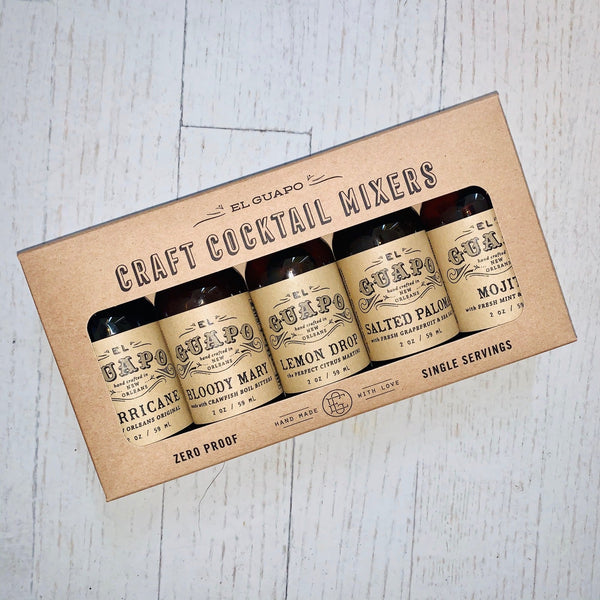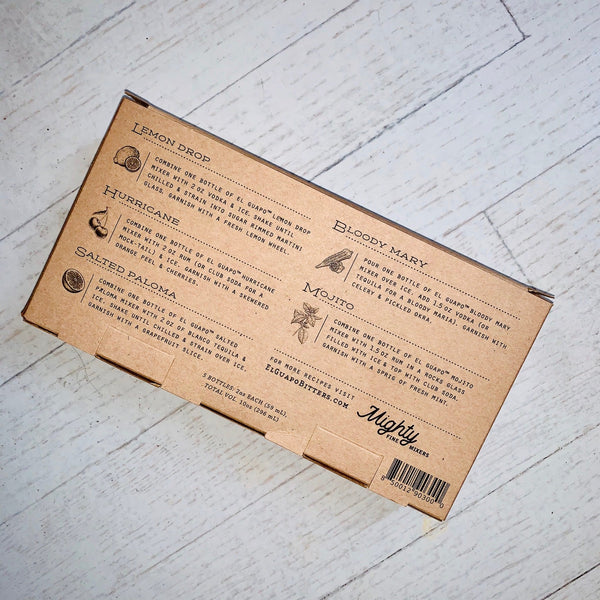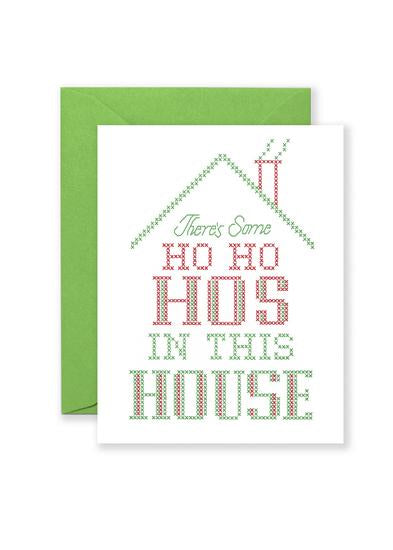 Craft Cocktail Gift Box by El Guapo
Fulfilled by our friends at El Guapo with free shipping!
The perfect gift for the cocktail connoisseur in your life, our miniature drink mixers are single serving craft cocktails for the sophisticated set. Simply pour the contents of one bottle over ice, add a shot of desired alcohol-free (or alcoholic) spirit, and fill to the brim with club soda. Recipes for each flavor are printed on the box.
Each box includes one 2 oz bottle each:
Mojito
Salted Paloma
Hurricane
Lemon Drop
Bloody Mary
Add an alcohol-free spirits sampler kit for the perfect gift!