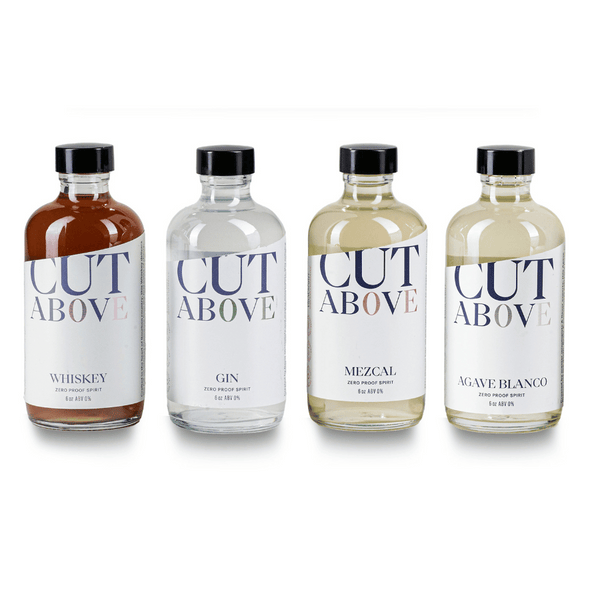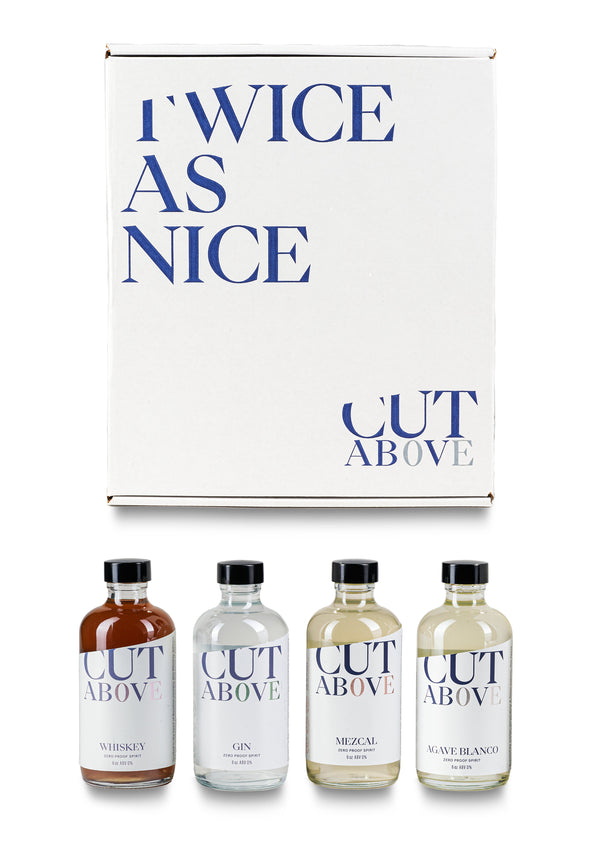 Cut Above Spirits Zero Proof Sampler Pack
Fulfilled by our friends at Cut Above Spirits with free shipping!
The best way to taste our full line up. This pack includes one 6 oz. bottle each of our Zero Proof Gin, Agave Blanco, Whiskey, and Mezcal. All four are packaged in a branded box, which also makes this a great gift.