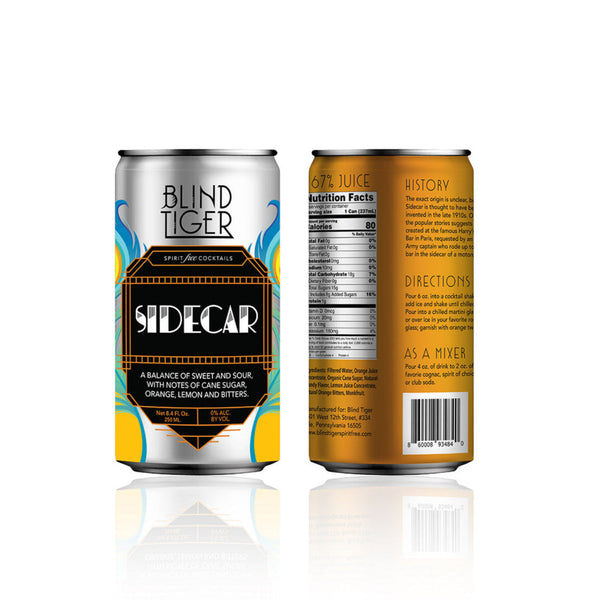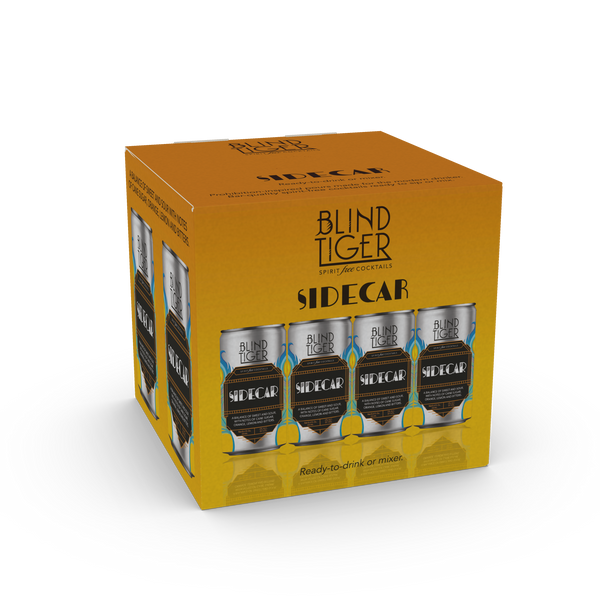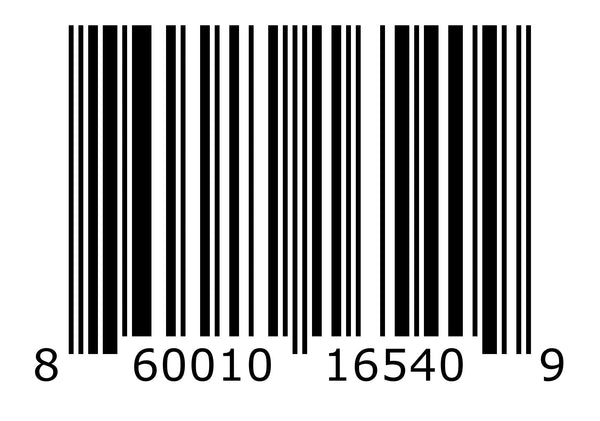 Sidecar Cans by Blind Tiger
Fulfilled by our friends at Blind Tiger Spirit-Free
The sidecar is a balance of sweet and sour, with notes of organic cane sugar, orange, lemon and bitters.
History
Many believe the Sidecar was created at the famous Harry's Bar in Paris, requested by an army captain who rode up to the bar in the sidecar of a motorcycle.
Ingredients
Filtered Water, Orange Juice Concentrate, Organic Cane Sugar, Lemon Juice Concentrate, Natural Orange Bitters, Monkfruit. 50 calories per 6 oz serving.
Each drink can serve as a mixer – original spirit and directions noted on the can.