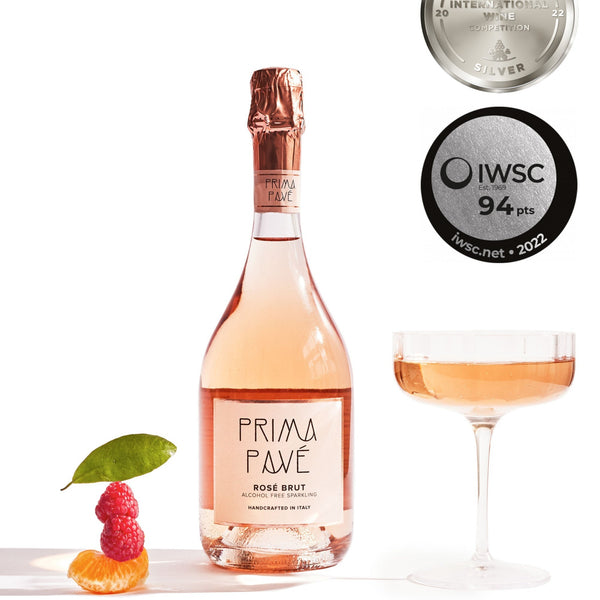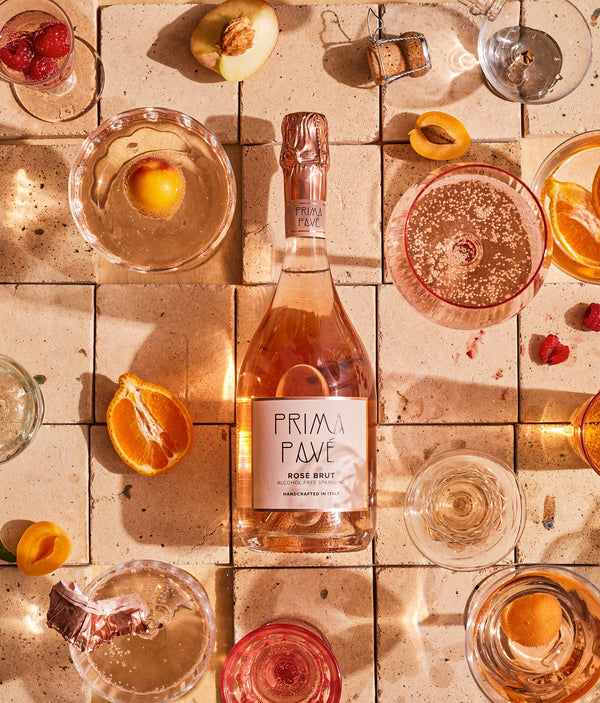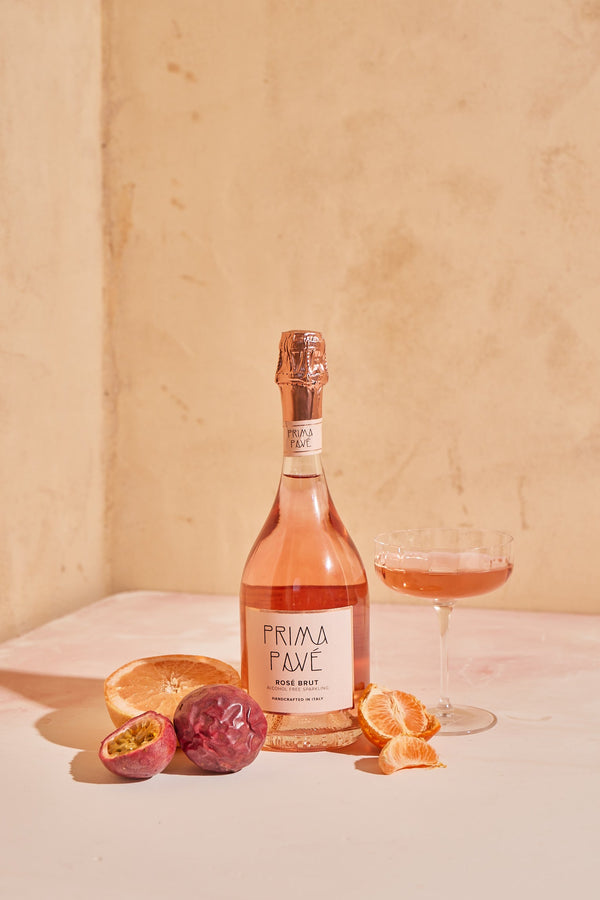 Rosé Brut by Prima Pavé - 3 Bottle Case
0.0% Alcohol
Produced in Northern Italy
Fresh, vivid fruit, floral, complex, crisp finish
Blend of Montepulciano d'Abruzzo, Pinot Grigio, Sauvignon Blanc & Gewürztraminer
ON THE PALATE:
Red currant, cantaloupe, peach skin, lychee, tangerine
PAIRS WELL WITH:
Prosciutto, Szechuan shrimp, pizza margherita, roasted salmon
NUTRITION FACTS
5 servings per bottle. Serving size 150 ml. Amount per serving: Calories 27, Fat < 1 g, Saturated Fat < 1 g, Carbohydrates 4.8 g, Sugar 4.8 g, Protein < 1 g, Salt < 1 g.
INGREDIENTS
Alcohol free grape beverage obtained from wine dealcoholization; grape must; carbon dioxide; sulfites (to preserve natural flavor, clarity and color).
Fulfilled by our friends at Prima Pavé