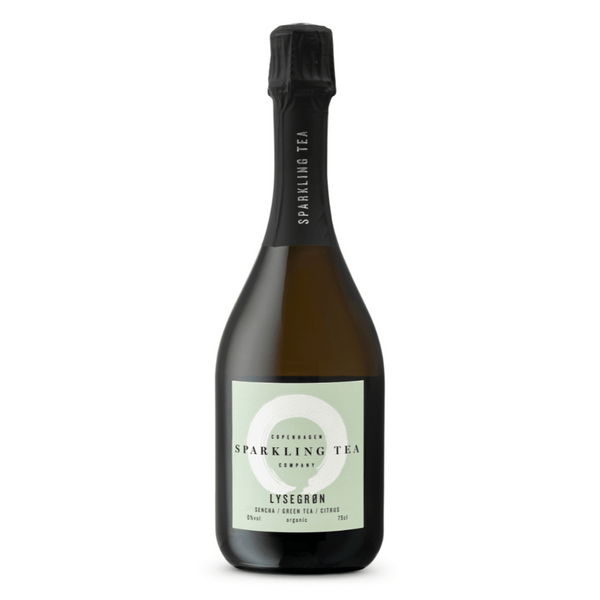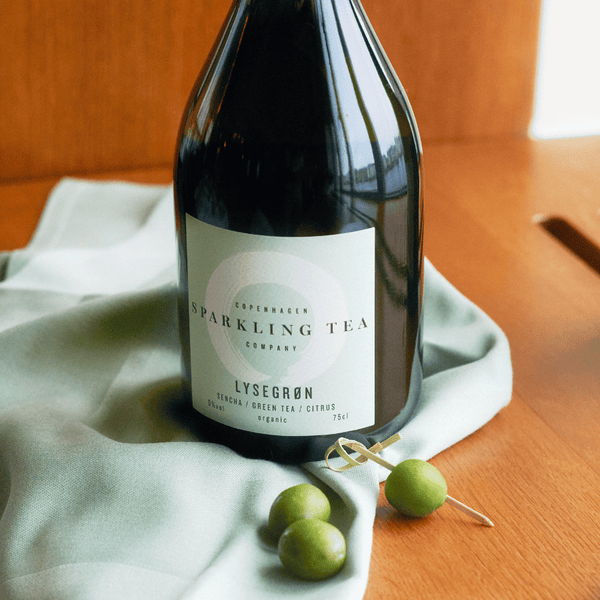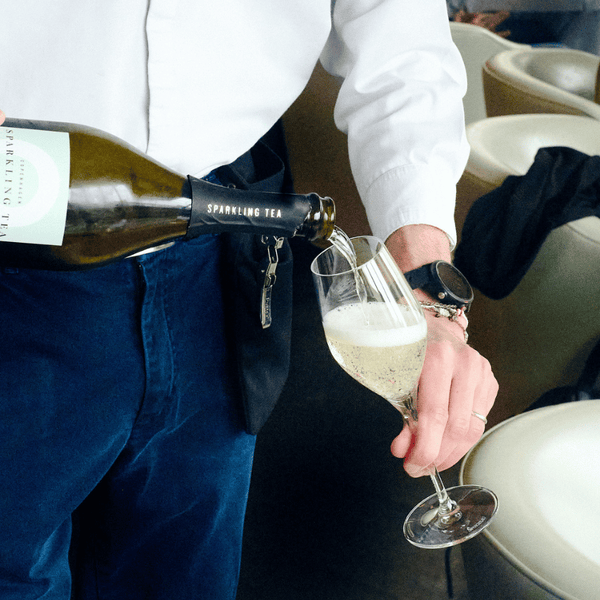 Copenhagen Sparkling Tea LYSEGRØN
TASTES LIKE: FRESH CITRUS, GREEN APPLE & GREEN TEA WITH A GINGER TWIST
.
LYSEGRØN is lively and elegant with notes of citrus, lemon grass, Earl Green Sencha, green apples and orange peel. Pair with oysters, caviar, fish, and seafood, or enjoy as an alternative to Champagne for a festive toast!

We love these sparkling teas for their nuanced flavor and sophistication. If you love wine and are looking for something truly unique, Copenhagen Sparkling Teas are for you. 
YOU'LL LOVE THIS IF YOU ENJOY
HOW TO SERVE
Chilled in a Champagne flute or wine glass
About

 

COPENHAGEN SPARKLING TEAS
Created by an award-winning sommelier, Jacob Kocemba, Copenhagen Sparkling Teas combine the best of Nordic innovation with Asian tea traditions. Each flavor combines organic white, green and black teas, each carefully selected and hand-brewed. The teas are then rested for two to three months.
PRODUCT DETAILS
INGREDIENTS:
Water, green tea, herbal tea, white tea, black tea, grape must, lemon juice, natural aromas and carbon dioxide.
NUTRITIONAL INFORMATION:
Contains 0% alcohol by volume.

Vegan and organic.
BOTTLE SIZE:
750ml bottle