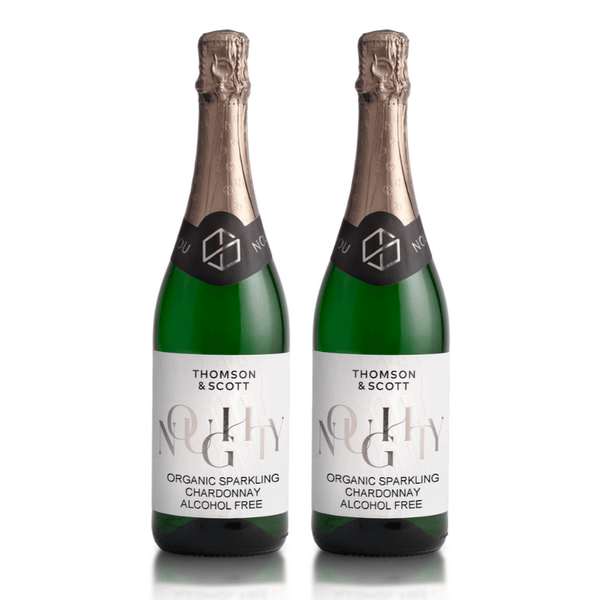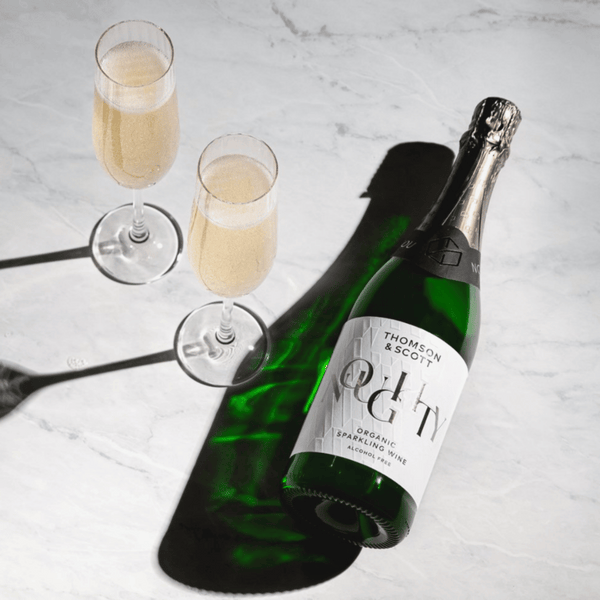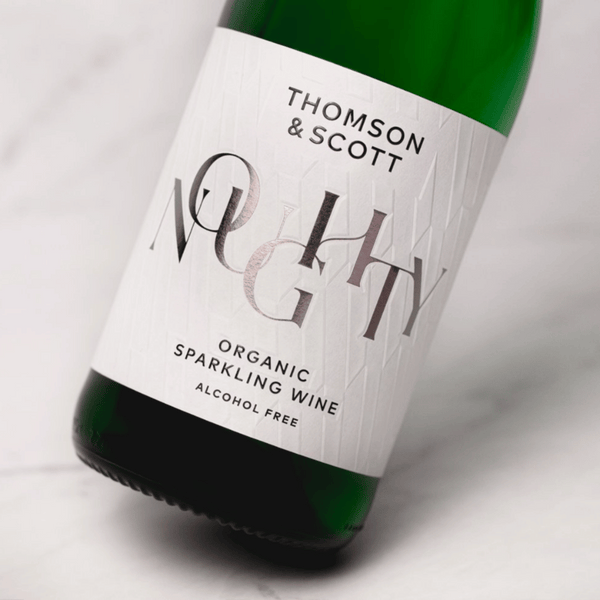 Noughty Sparkling Chardonnay Duo
TASTES LIKE: CLASSIC CHAMPAGNE! APPLE BRIOCHE TART WITH VANILLA CUSTARD AND TOUCH OF CINNAMON.
This delicious non-alcoholic Champagne alternative is one of our favorites, both alone and in cocktails. Made from 100% Chardonnay grapes (like much of the finest Champagne), it has similar apple-tart aromas with a touch of yeasty bread and baking spices.
Each pack includes two 750ml bottles of Noughty Non-Alcoholic Sparkling Chardonnay
Certified organic, vegan and halal. Gluten-free.
Fulfilled by our friends at Noughty Wine US
YOU'LL LOVE THIS IF YOU ENJOY
HOW TO SERVE
Chilled in a wine glass or flute 

In cocktails that call for Champagne or sparkling wine

ABOUT NOUGHTY
Noughty was created by Amanda Thomson, a former BBC Arts Broadcaster. Raised on a plant-based, no sugar diet by her health-conscious mother, Thomson has always had a keen interest as to what's in her food. The parent company, Thomson & Scott, is B Corp Certified. 
PRODUCT DETAILS
INGREDIENTS:
Alcohol-free organic Chardonnay, organic sugar, carbon dioxide, sulphur dioxide.

NUTRITIONAL INFORMATION:
Contains 0.0% alcohol by volume. 
Contains 14 calories, 2.9g sugar per 100ml serving.

Certified organic, vegan and halal

The bottle contains less than 150mg per liter of sulphites and is gluten free.
BOTTLE SIZE:
750ml bottle, about 5 glasses of wine