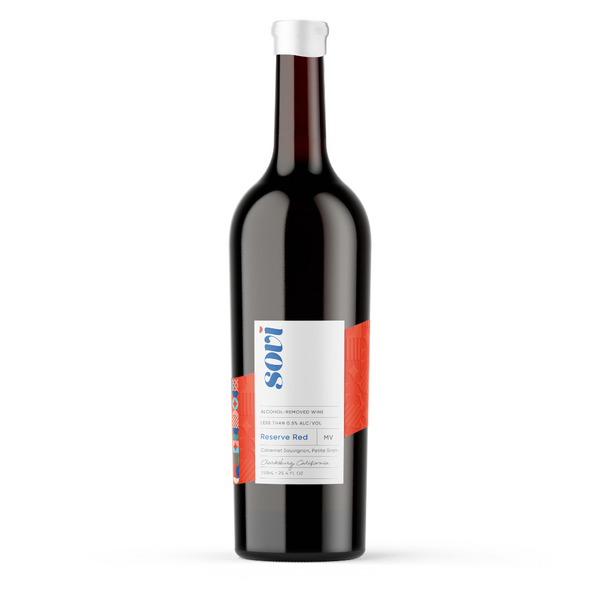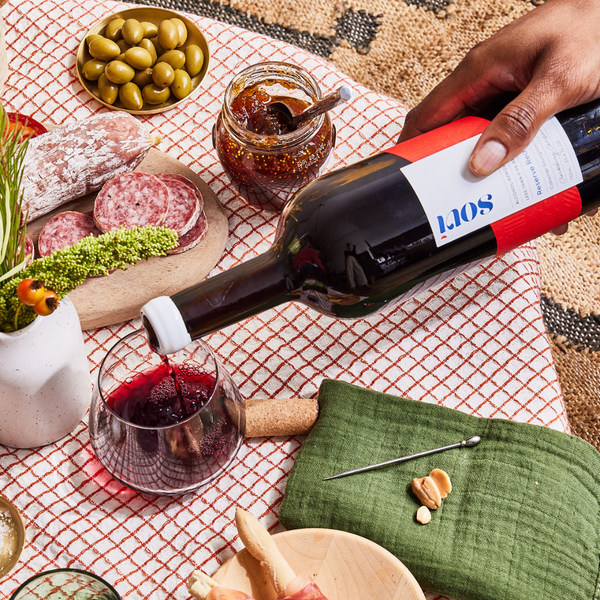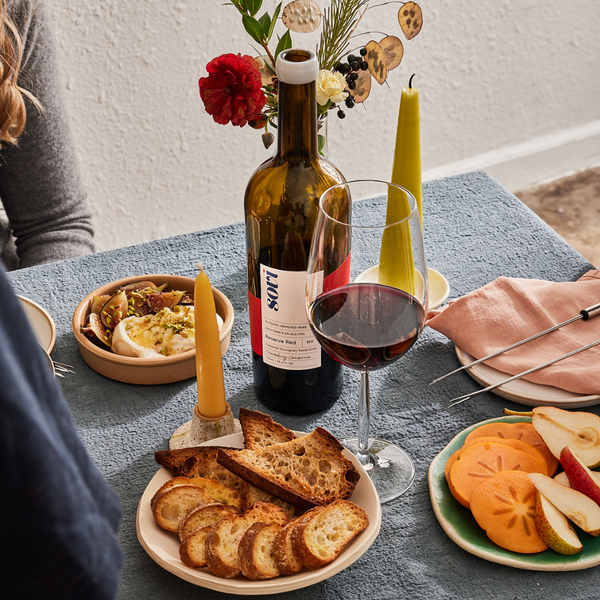 TASTES LIKE: A DRY RED WINE WITH NOTES OF BOYSENBERRY, PLUM, CASSIS, AND WARM BAKING SPICES.
The genesis for the inaugural release of Sovi's Reserve Red was the discovery of a hidden gem, an almost-forgotten Petite Sirah from their cellar with beautifully rich berry flavors and developed oak aromas from aging in French and American barrels for multiple years. Blended with young Cabernet Sauvignon, this non-alcoholic wine brings freshness, structure and tannin to the final wine with supple tannins that lead to a long finish. 

You'll love this if you enjoy
Cabernet Sauvignon

Robust red wines
How to Serve
For best results, serve at room temp in a wine glass
About Sovi
Created by wine-loving husband-and-wife team Alex and Julia Littauer, Sovi seeks to recreate the experience of great wines, minus the alcohol. With a strong commitment to quality, they work closely with a sustainably-farmed, family-owned vineyard in California to create a base wine from which the alcohol is then removed.
PRODUCT DETAILS
Ingredients:
Dealcoholized wine made from Cabernet Sauvignon and Petite Sirah grapes.
Nutritional Information:
Contains less than 0.5% alcohol by volume. 
Contains 12 calories, 1g sugar, 1g carbohydrate per 5 oz serving.

Package Size:
750ml bottle