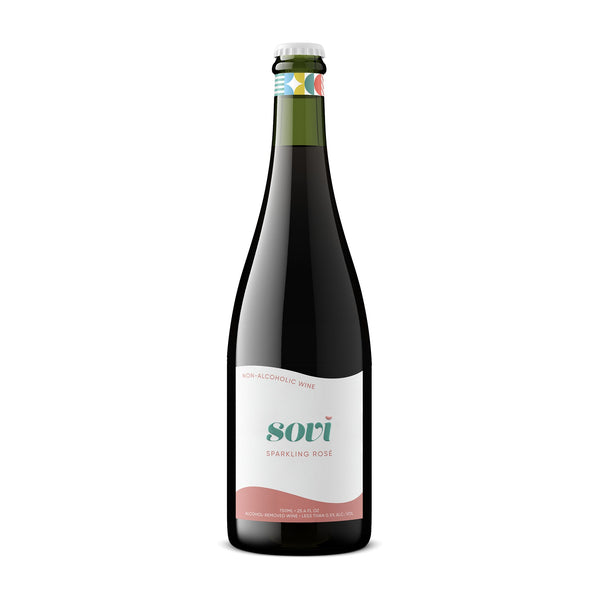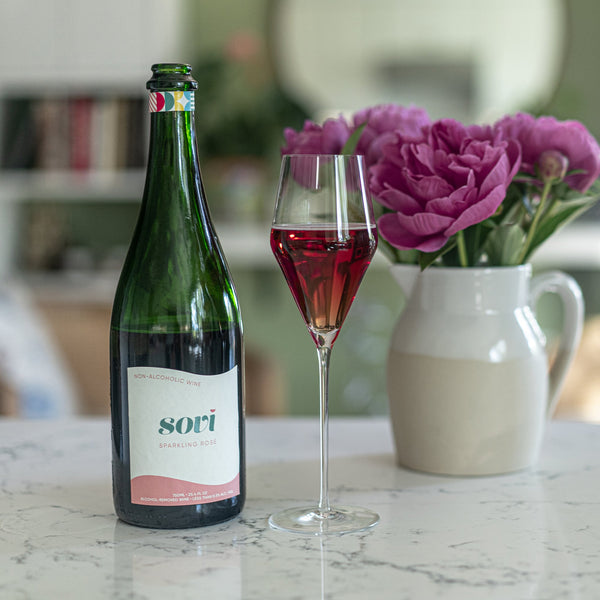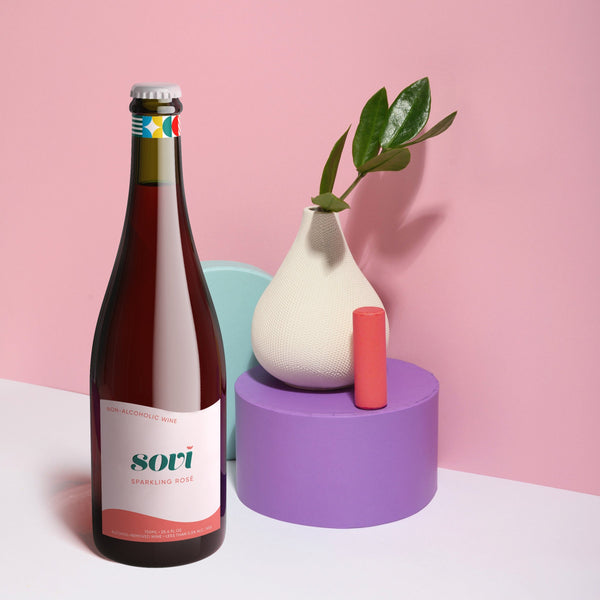 Sovi Sparkling Rosé Bottle
Fulfilled by our friends at Sovi with free shipping!

Sovi's popular canned NA wines are now available in bottle format!

The 2022 vintage Sparkling Rosé is dry, bright and bubbly with notes of strawberries and cream and ruby red grapefruit. Made for anytime, anywhere, with food, or without. At lunch with friends, or a backyard happy hour.

You'll love this if you enjoy
How to Serve
Chilled straight out of the can or in a wine glass
About Sovi
Created by wine-loving husband-and-wife team Alex and Julia Littauer, Sovi seeks to recreate the experience of great rosé, minus the alcohol. With a strong commitment to quality, they work closely with a sustainably-farmed, family-owned vineyard in California to create a base wine from which the alcohol is then removed.
PRODUCT DETAILS
Ingredients:
Sparkling dealcoholized rosé wine, grape juice concentrate.
Nutritional Information:
Contains less than 0.5% alcohol by volume. 
Contains 25 calories, 3g sugar, 3g carbohydrate per 8 oz serving.

Package Size:
750ml bottle (about 4-5 glasses)